028 ︎︎︎
loket - Live and Saxophonic in Berlin
Following the release of his standout 'All Ages' EP on CWPT earlier in 2023, loket, the performance alias of artist and musician Tahl Klainman, is captured in live performance for 'loket: Live & Saxophonic in Berlin'.
Shot in the discrete performance space of Berlin's cult Cashmere Radio, this inviting session finds Klainman performing extended jams that blend his studied, virtuoso saxophone playing with live electronics that melt away the boundaries between princely ambience and cosmic rave.
'loket: Live & Saxophonic in Berlin' was shot and edited by Patrick Burghenn, with additional camera work from Roshan Bayesteh. With thanks to Cashmere Radio.
'All Ages' is available now to
stream
and on
12" vinyl.
INTERVIEW ︎︎︎
Tarzsa & Mr. Scruff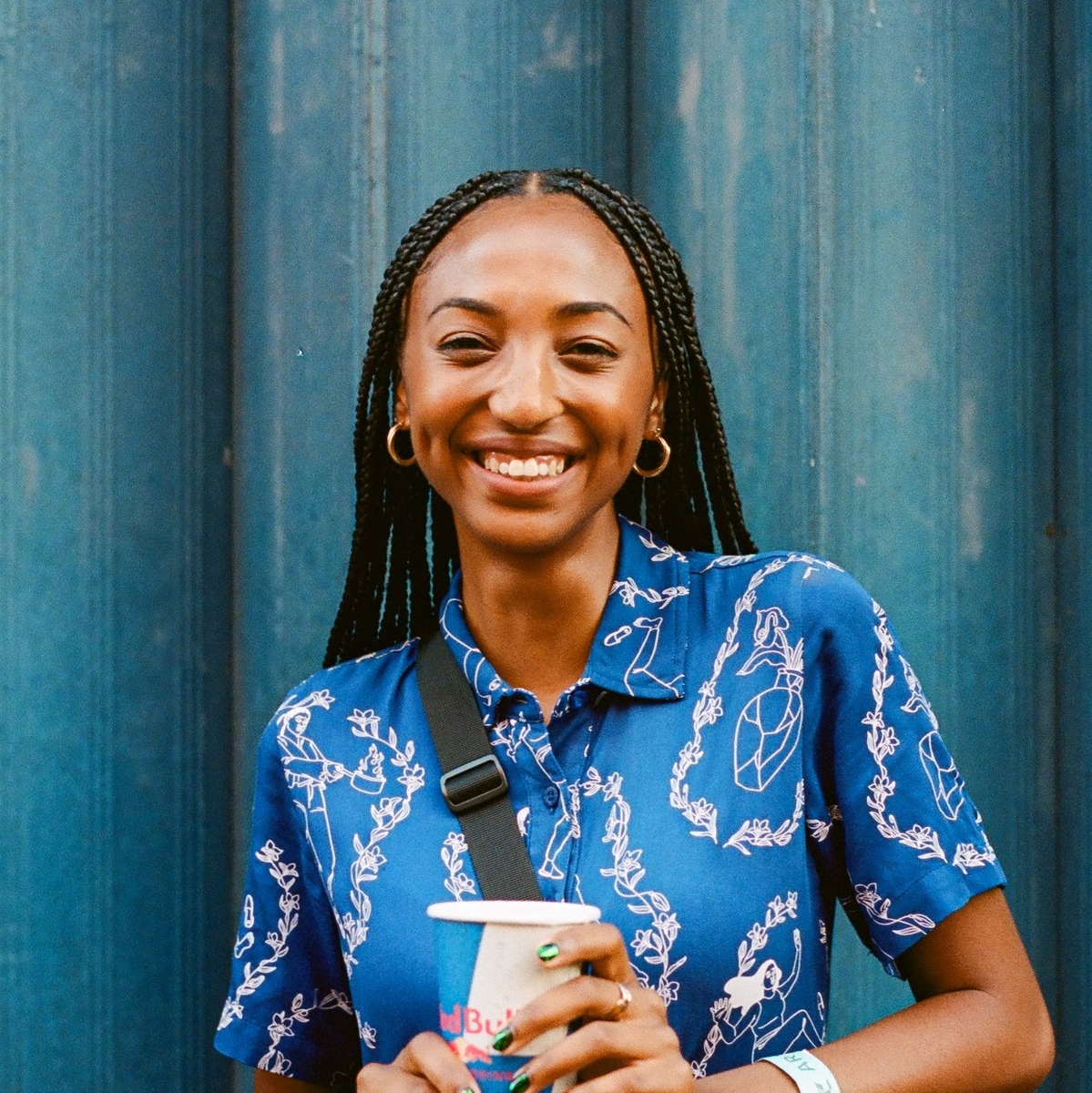 The next installment in a limited-edition cassette series that has so far included contributions from beloved underground DJ and genre experts such as Budino, Brother Dan, Enchanted Rhythms and Greg Belson, Palms Trax's CWPT label expands its cassette library with a two-sided recording from Manchester-born club and radio luminary, Tarzsa. You can pick it up now, exclusively from the
CWPT Bandcamp
.
Blending deep cuts of jazz, house and breakbeat, the mix builds on Tarzsa's take on 'electronic soul', as inspired by North-West collectors such as Mr. Scruff. To celebrate the release of the tape itself, Tarzsa can be heard 'In Conversation' with the influential DJ, producer and Ninja Tune artist himself. Recorded in October 2023 in Manchester exclusively for CWPT, the 70-minute conversation finds both artists and friends sharing the common ground as well as unique perspectives in their shared passion.
Listen to the full chat at the link below. With thanks to Mr. Scruff for his editing assistance.
---
Anyone with a keen eye on the dance music landscape will no doubt have noticed a refreshed focus on Miami. The second most populous city in Florida after Jacksonville, and a very different vibe entirely, Miami endures as a bubbling centre for creativity and electronic music that spans from soulful and searching, comfortably indebted in particular to the roots of Cuban and African American traditions, as well as a nightlife culture that has provided the aesthetic foundation for much in television, film and wider popular culture.

From the outside peering in, there is perhaps a feeling that Miami doesn't necessarily receive the props of Northern metropolises such as New York, Chicago and Detroit. Nonetheless, Miami dances to the beat of its own drum (usually a TR-808) and chips on shoulders wash off at the beach. As such, it has been our pleasure to be able to release the latest CWPT mixtape from Brother Dan, representing the city's online/offline record store and label, Terrestrial Funk. An operation encompassing a generous, global perspective on dance music, focusing on reissues and originals alike, Terrestrial Funk represents all that is good and gracious in the Miami scene.

As compelling at his keyboard as behind the decks, we invited Brother Dan to add some context to the tape, zoning in on a selection of underrated selections, unspooling the stories and figures behind them.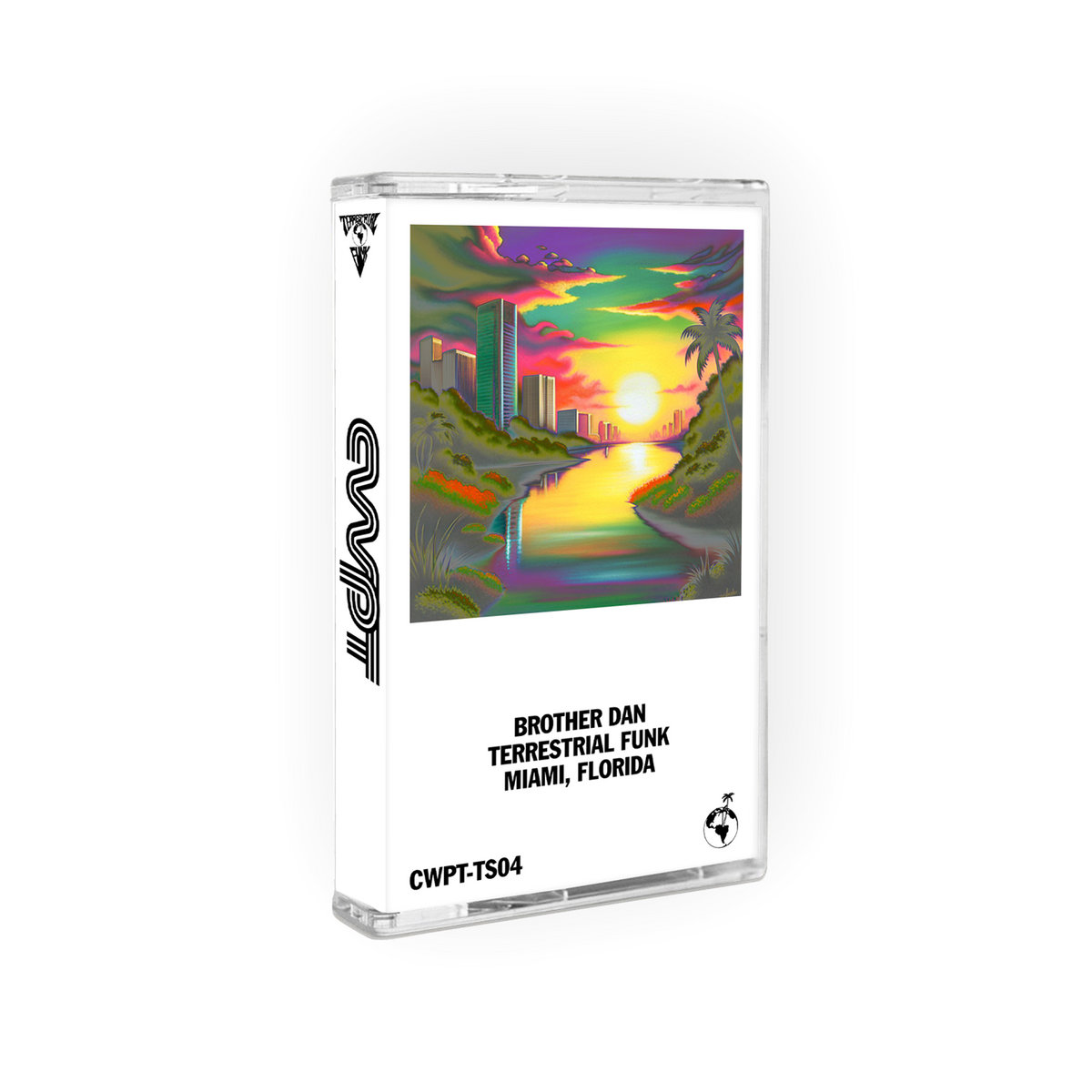 One of the greatest values you can find in collecting records is the picture they paint of the places they're from. As my passion for collecting has grown, one of my focuses has been on archiving Miami's music. Beyond providing the simple joy of imagining what people were getting down to in my hometown four decades ago, they deepen our understanding of the city's history and document the lived experiences of one of the most magical places on earth. With this in mind, it was no lighthearted undertaking putting this mix together and doing my best to weave together Miami's history. I focused on two decades, the 1980s and 1990s. Working with the format of a 90 minute cassette split into two 45 minute sides, I used the first half for midtempo 80s jams and the B-side for uptempo cuts from 80s boogie to 90s freestyle. In discussing a few of the songs from the tape, I hope to share a little of the intention I tried to explore in this mix.
Dr. Mary Bain Sullivan & Herman Attaway - Tell Me Black History
We'll begin this showcase with the last two records on the B-side. Two versions of 'Tell Me Black History' by the late Dr. Mary Bain Sullivan in collaboration with Herman Attaway.
Dr. Bain spent her life serving Miami's youth. She recorded and produced these songs to use as teaching tools and distributed them amongst Miami-Dade County schools. It's been a while since I last tried to track her and her history down but I remember finding that she eventually ran her own child development center. Her daughter Pruchelle followed in her mother's footsteps, teaching in the Dade County school system for 38 years before passing away in
2021. These
songs felt fitting to close a mix that showcased so much black history.
It's important to contextualize social and economic conditions this music was born out of. Written and recored in 1980s and 1990s, most of it came from the historically black neighborhoods of Liberty City and Brownsville. Less than two decades earlier 12,000 people were displaced only a couple miles to the east when homes were seized and torn down by eminent domain to make way for the nation's new interstate highway system. 1968 saw a race riot in these neighborhoods, and nearly 13 more leading up to the 1980 riot after a state-sanctioned murder of Arthur McDuffie by Miami police. That kicked off the decade that gave us all this music. If you're interested in diving into more of what shaped Miami outside of the music, I highly recommend the book '
A World More Concrete
' by N.D.B. Connolly.
Cynthia Roundtree - Stop Searching For Love
I didn't play any of the Miami releases from my own label Terrestrial Funk on this tape but I at least wanted to draw some connection to those artists, Lang Cook & Teddy Studstill, that I admire greatly. Cynthia is the model on the cover of our first release,
Lang Cook's 'She's Hot With 2,000 Watts'
and Teddy is the guitarist on that record. We later put out unreleased work Teddy recorded with Luke Jasmin and Harris Mazyck. Aside from modeling the amazing fashion designed by Lang and hemmed by his grandma, Cynthia isn't featured on the record but released three singles of her own in the following years. Her first, 'Stop Searching For Love' which you'll find on this mix is the only produced by Winston Campbell. The latter two were produced by Miami Bass and freestyle legend Amos Larkin III, who's credited on 135 releases.
Grace Rico - Tell Me
Michael Sterling is best known for his hit '
Lovers & Friends
' released in 1990 and covered 14 years later by Usher, Lil Jon, and Ludacris. The second track on the A-side of this tape is an absolute burning electro boogie track Sterling released on his own
TSOM
(The Sound Of Miami) imprint. For the B-side of the mix, I focused on more uptempo tracks and mixed in Sterling's 'Night Club Babes' on a separate imprint of his called
Success Records
.
La-Cresha - Real Love
Here's a cool Miami take on LL Cool J's 'I Need Love'. I got this one from my buddy Dan Gore aka EZ Dee at The Miami Record Fair that I organize monthly. I was happy when I heard this one because I had remembered Teddy Studstill telling me how LL Cool J's track inspired him to write another cover. It's cool to see that the original influenced more than one Miami artist and I've heard more covers of the song since. If you're reading this and know of any, send them my way.
Christ-Win's Band - From Rock To Rock
Here's a wild one from the album 'Smoking Crack'. Thanks to my buddy Dylan McArthur of
Tambourine Party Records
for trading this to me for a Tascam Portastudio and some other record. You'll find his reissue of this album out any day. The whole A-side has such strong jams but 'From Rock To Rock' is my favorite and kicks off the B-side of the 'Miami, Florida' tape. You'll find yourself dancing to the not so subliminal message of leaving crack rocks behind for the rock of Christ. I'm sure Christianity has served as a tool for breaking addiction but I'm more concerned with cutting it at the source when the CIA spread the drug in black communities throughout America. And I'll leave you with that.
---
027 ︎︎︎
KDM - Heaven



Back into South African music of all shapes and sizes in a big way recently after two cherished appearances at Waking Life and Rainbow Disco Club where I could start refreshingly slow and incorporate a lot of Kwaito early on. This one seems a perfect bridge into housier-fare.