INTERVIEW ︎︎︎
Greg Belson & Tim Dillinger
Following contributions from Enchanted Rhythms and Budino, CWPT expands its tape series with a double-sided sonic missive courtesy of Greg Belson. To those in the know (and on the hunt), Belson is an undeniable figure in the gospel music community, a lifelong student of one of the richest and most inspiring musical threads to have emerged from the United States of America.

The tape takes a journey across two distinct sides: 'Saturday Night' and 'Sunday Morning', reflecting two different shades of bliss. On the former, ecstatic rhythmic hits reflect the communal euphoria of a weekend social on a dancefloor that could be Vegas or Atlanta, before the flip expands on the alternate transcendence of a Chuch service that begins to draw the weekend to a close.

While Greg Belson's tape is a beautiful sonic experience certain to affect any listener, regardless of their spiritual standing, the records within are rich in context and history, inseparable societal struggle of the Black community in America.

As an accompaniment, Greg Belson spoke at length to his friend and contemporary Tim Dillinger, a music historian/writer with a focus on the worlds of gospel, soul, contemporary Christian, and women's music. Tim is the Editorial Content Manager at SoulMusic.com and is currently completing a book on the progressive gospel sounds of the New York Community Choir. He writes bi-weekly features at God's Music is My Life on Substack.

'Saturday Night/Sunday Morning' is available to order now, exclusively from the CWPT Bandcamp.


GB: Please introduce yourself.
TD: I'm Tim Dillinger, a child of the Fire Baptized Holiness Church. I'm a gospel music historian and essayist. I spent the front end of my life as a recording artist, in a sense, making music for Saturday night AND Sunday morning, fairly fluidly. I've spent this second half of my life focused on studying and writing the history of gospel music. Perhaps because of my own experience as an artist who couldn't commit to one genre and my own inability to be a joiner of organized religion, I've focused on artists who either crossed over from gospel to non-gospel or who dared to take their gospel music into the general market.
The concept of the cassette release is a journey from a club night set in Las Vegas on a Saturday, and heading straight to church on a Sunday morning. Where often phrases like 'the dancefloor is my church' takes center stage, how similar do you find the two experiences can be, as a spiritual journey?
While many church people find the comparison sacrilegious, an ecstatic dance floor experience and the transcendence of a fiery, Sunday morning song service are deeply comparable experiences. The DJ serves as the worship leader, building the mood, setting the pace, watching the congregation's response, improvising if need be, to find exactly what the crowd needs to hear to reach the climax, the most heightened moment of ecstasy.
While church services today, in many churches, are less improvised than they used to be, the motivation is still the same. Music serves as the conduit through which the congregation can join their voices, and, hopefully, create their own world—where the pressures of the external world can, for a few moments, evaporate.
That aforementioned moment of ecstasy often looks similar in both venues. It is the epitome of throwing caution to the wind, and losing oneself in the feeling. A surrender to the spirit in the dark.
What records have stood the test of time, as those that were played originally in the 70's and still have a special place in the both gospel and clubbing worlds today?
There are three that immediately come to mind in terms of tunes that have stood the test of time and continue to have life.
In my opinion, the one that has most stood the test of time in both gospel and club worlds is probably The Clark Sisters' 'You Brought The Sunshine.' There is rarely a Clark Sisters performance that doesn't include it and it remains a favorite with disco aficionados.
Tramaine Hawkins' 'Fall Down' is key to the conversation as well. While gospel radio never embraced it—it actually harmed Tramaine's gospel career for a period—enlightened gospel lovers still herald it to this day, as does the Black gay club scene that embraced it in the first place.
The New York Community Choir's 'Express Yourself' is the third. I think it is the most important because it set a precedent for Tramaine and The Clark Sisters. While gospel had always had a place on the dance floor (Gloria Spencer's 'I Got It' was possibly the first), NYCC was the first gospel group that I'm aware of to take performance dates in discos. Tramaine would follow suit in the 'Fall Down' era. The Clark Sisters did not go into clubs and that's probably one of the reasons 'You Brought the Sunshine' has had a different kind of longevity. 'Express Yourself,' however, continues to receive vinyl repressings for clubs and I don't know a gospel musician who hasn't studied it.
Are there any artists today that are pushing a similar envelope and cross-pollinating gospel and dance music today and how are they accepted?
The gospel artist most consciously cultivating a relationship with both dance music and gospel music communities today would have to be
Ann Nesby
. She's been a beloved figure in the club scene since the
Sounds of Blackness
days. The Sounds of Blackness has probably had the most dance hits of any gospel act! She's been an ally for the LGBTQI community and has been unapologetic about that, performing at Pride events. That seems to prohibit her from receiving the kind of acceptance in gospel that she is due, despite her long history in the field, dating back to James Cleveland's
Gospel Music Workshop of America
conventions and recordings in the 1980's.
Ricky Dillard
, whose professional career actually began as a house music artist, started recording gospel with his choir,
New Generation Chorale
in 1990 and has risen to be one of the most acclaimed in the field. While he has always toyed with some subtle house elements in his music (check his 1995 recording of James Hall's "God Is In Control) and been featured with his choir on staggering dance tracks by both Ann Nesby and Vernessa Mitchell, he released a five track EP of Chicago house mixes from his 2020 album Choirmaster. While the original Choirmaster album was a best-selling, Grammy-nominated project, the remix EP wasn't received as warmly by the gospel community. It seems to have gotten lost for dance music audiences as it was released in the first summer of the pandemic, but it's an important project from a house and gospel music legend.
"an ecstatic dance floor experience and the transcendence of a fiery, Sunday morning song service are deeply comparable experiences"

The most organized gospel-dance experiment happened in the early 90's when Scott Blackwell, who'd done dance mixes for artists like Debbie Gibson and Stacey Q, founded
Myx Records
, a Christian label, and began producing house projects with a gospel bent. There he collaborated with established artists like Bernard Wright and Crystal Lewis as well as a handful of artists that he was developing. He created the most consistent output of intentional gospel dance music, ever, but there were several issues that kept the project from success. The (then) traditional preference of the Black gospel market at the time and the racism of the contemporary Christian music industry kept Blackwell's work from finding ears, but additionally, Myx Records' distribution (through a Christian label) did not have the access or ability to market Blackwell's productions to the clubs where they might have caught on.
But the dance music community has long held space for inspirational tracks with a gospel foundation. We can see this most recently with the House Gospel Choir. They are a London-based group made up of people from a variety of faiths that also understand the long tradition of gospel-infused songs having a place on the dance floor.
Others flirt with dance music while maintaining steady ground in gospel. BeBe Winans as a soloist and as part of 3 Winans Brothers has had multiple collaborations with Louie Vega. CeCe Winans had a top 10 Dance Club Play hit with a Tony Moran mix of her "Let Everything That Has Breath" in 2006 as well. Similarly, Steve "Silk" Hurley remixed Yolanda Adams' crossover single "Open My Heart" that had minor success in the clubs. Lastly, Mary Mary has long made dance music a part of their promotional efforts with remixes by Maurice Joshua, George Mena & Frankie Estevez, Karmatronic, Jamie J. Sanchez, Dave Audé, DJ Escape & Tony Coluccio, Harlan Pepper & AG III, but these ventures receive virtually no attention in gospel channels.
Do you feel that there's a greater acceptance today in the current music scene for gospel music? ie preconceptions being pushed aside, as knowledge grows about the true meaning such as socio-condition, and the state of the world as a people.
I think there's definitely a greater acceptance for current gospel artists in the mainstream today, even if not for their actual music in mainstream circles. There are a fair amount of collaborations between mainstream artists and their friends in gospel, but those collaborations themselves are limited in their reach. What they provide, however, is a certain kind of cache, or name recognition, for the gospel artist outside of their market.
Gospel music from the past seems to be attaining more and more recognition for its boundary-breaking and trend-setting ways. These conversations matter because gospel (now being referred to as "worship music" more and more frequently) very much operates in the inverse today—it's chasing the trends rather than setting them and is, more often than not, politically regressive. Over the last decade, there's been a real re-examination, outside of the gospel music industry, of the Savoy catalog and a deeper appreciation for the recordings of local/regional groups that never achieved breakout success during the era they were recording.
Gospel music has always held revolutionary potential for social movements, which is why I'm happy to see people discovering the older music and listening to it with fresh ears. Its role in the Civil Rights Movement is undeniable. While its presence was less forefront, gospel was still represented in the Black Power movement. It has also been an important force in the Black LGBTQI movement. Sweet Honey in the Rock blended all of these worlds together in their body of work, marrying their feminist sensibilities in original compositions with their covers of gospel, folk and political songs.
Labi Sifre's 'Something Inside So Strong'
is an example of that kind of political cross-pollination. Sifre, an atheist, wrote the song about apartheid in South Africa and his experience as a gay man. An original member of the Voices of Heaven, Vanessa Bell Armstrong, despite having a different positionality than Sifre, recorded the song in 1989 and it received airplay on both R&B and gospel radio. She re-recorded it in 1995 with an all-star gospel choir in tribute to Rosa Parks and again at a performance at the Apollo in 1997. Sifre's lyric illuminates (as does NYCC's "Express Yourself") what I think is gospel's greatest unspoken power: humanism. The Spirit is, in my opinion, more often than not, a euphemism for the higher self and the power that emerges when two or three people can, in church speak, "touch and agree." The travail that lifts us in gospel is a calling up of the higher self to rise to the occasion.
You've been working on an NYCC project for some time…a group that would feature heavily in club nights in the late 70's….can you share any experiences that you've encountered from any of the members, such as gigs & appearances, particularly at secular events?
The New York Community Choir
is unique in that they did not live in the same paradigm that people from traditional Pentecostal churches did. They did not fear the secular or feel a need to distance themselves from it. The choir's co-founders (Bennie Diggs, Arthur Freeman, Wilbur Johnson and Isaac Douglas) were all part of Christian Tabernacle Spiritual Church (later renamed First Tabernacle of Deliverance) in Harlem which was on the fringe of the mainline church. They were not spiritual separatists—rather, they understood the importance of being in the world, which is why both the choir and Revelation (a non-gospel entity composed of Diggs, Freeman and choir members Philip Ballou & Arnold McCuller) would exist simultaneously, following in the footsteps of The Sweet Inspirations (Estelle Brown of the Sweets was also a member of Christian Tabernacle) who defied convention and sang both gospel and secular music proudly.
Prior to disco, the choir rose to fame outside of the church by way of their recordings and tours with Nikki Giovanni, which placed them in the epicenter of the Black Arts Movement. They performed with Labelle, Elton John, Josephine Baker and others during this period. Additionally, Revelation opened for the Bee Gees on their 1975 world tour, bringing their unique fusion of gospel and soul to new ears. The choir (and Revelation) recorded and performed with Melba Moore, Vicki Sue Robinson and Sylvester at the height of their careers. Bennie began frequenting David Mancuso's Loft and some of the choir's members and musicians became aware of it through that connection. The experience inspired them in a profound way. When "Express Yourself" hit in 1977, the first club they performed it in was The Loft. They also brought the disco spirit to their church, by then re-named First Tabernacle of Deliverance, under the leadership of Rev. Louis R. Grant. Members have recounted that disco hits, like First Choice's "Armed and Extremely Dangerous," would be re-written with spiritualized lyrics and rendered in their Sunday morning services where the disco heat and holy ghost fire would remind each other of just how congruent they were.
Arthur Freeman was particularly moved by the time they spent in the discos both as performers and patrons. He wrote about it in Revelation's "Children of the Discos," and told me, "They [those in the discos] felt accepted there. They weren't accepted in the church which I think is atrocious. A lot of them had been hurt by church people and they would just go in, relieved to express themselves. My spirit would leave. The children were jumping and dancing and sweating and I said, 'dance, children, dance.'"
In closing Tim, please share any personal experiences on a musical level that correlate to this project.
I was born about ten years too late to have been in the discos. I was also a church kid. So, I learned about dance music from church people who were ensconced in both worlds when they were younger. They regaled me with tales of hanging out in the clubs, dancing their asses off, caught up in the music, grabbing breakfast when the club closed down at the Waffle House or whatever small diner was open all night, and going right to church. While the saints who shared these things had matured by the time I came along and no longer frequented clubs, there was such a tenderness in their voices when they recalled those days. Part of it was certainly nostalgia, but there was no denying that the music was better back then and life was definitely a bit safer. Those were the days before AIDS, crack and the escalation of gun violence.
Perhaps because I was always a historian, our conversations about those days went deep and they pointed me to records like
Machine's "There But For The Grace of God,"
Musique's "Keep On Jumpin'
," and
Sylvester's "Over & Over
," songs that had, in different ways, gospel impulses. Because my friends had been gospel singers since their youth, the songs they were most prone to talk about were ones that fused together both worlds, the worlds they were traversing.
While most of those people felt that these worlds were somehow separate, I couldn't help but notice how similar the feeling was in both genres. When I pursued my own art as a recording artist, I put sacred and secular content alongside each other on my albums and went into clubs to perform and found that the energy we would raise in church would show up. One former Prelude Records disco artist came to one of my shows and knocked a table over in the throes of the spirit falling! Through the years, I witnessed people "getting happy" in my club performances just like they would in church. It happened time and again. That validated the thoughts I'd had as a teenager and how I've contemplated gospel music in my writing through the years.
That rich profusion of sound and emotion is evident in this compilation, the consistent groove that suddenly takes a turn and you realize you're not just riding the groove, but entirely caught up in it and letting your inhibitions go. While some would say that one venue satisfies the body and the other satisfies the spirit, I'd argue that both locations touch the totality of our beings. The preacher at the beginning of the B side of this cassette brings that point home! Soul translates in all the worlds.
INTERVIEW ︎︎︎
Budino & Beppe Loda
The second tape in CWPT's mix series arrives courtesy of Budino. Following an expansive residency at Berlin's beloved Cocktail D'Amore party, the unusual past few years have just proven another opportunity for the Italian-born DJ to expand and diversify her collection of twelve-inches, rarities and very special selections. As such, we're delighted to welcome Budino to the CWPT fold with a double-sided cassette that reaffirms her status as dance music's not-so-best-kept secret, featuring artwork from Ruff Mercy.

We're equally excited to welcome an accompanying contribution from Budino to the CWPT blog; a transcribed conversation with friend, mentor and legend of the Italian disco scene, Beppe Loda, who describes the foundations of his journey through the cosmic landscape he helped build, and how Budino's selections carry on this legacy. Even if, as we quickly establish, she is very much not his daughter…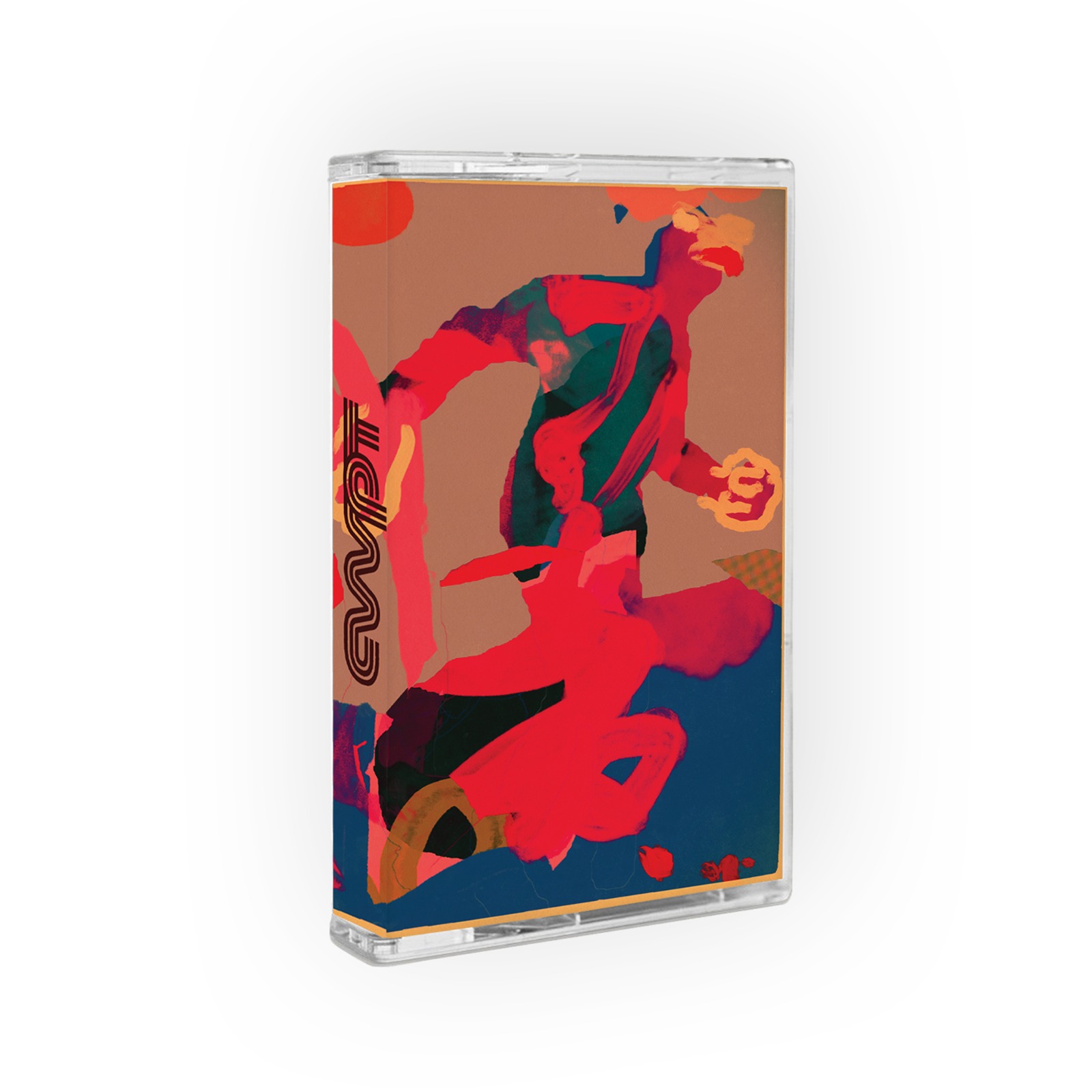 Vale Budino:
We have known each other for some years now. Some people think that you are my father (haha), recently someone sent me a message saying: "I saw your dad playing in NY a few years ago and it was amazing!" I died laughing. However, without even realizing I have known you since I was a kid, as my actual dad would often listen to your tapes and especially the
'Dance 8'
, his favorite! Anyway, officially we met for the first time in 2014 at Berlin record shop Record Loft, you were there with Dama and Trent and I remember you saying that the village I grew up in was very important for the Afro movement because it is where everything started. The name of the club was Bisbi (in the Pavone del Mella province of Brescia in central northern Italy). When did you start playing at Bisbi and which kind of music did you play?
Beppe Loda
: Yes, I remember that, daughter! (laughs) The Internet is a receptacle of lies and sometimes really ridiculous. Yes, the idea of Afrodisco music was born in 1980 at Bisbi... The music I was playing was very diverse and avantgarde: Not only Afrodisco, but Spacedisco, Electronic, Funky, etc..
V
: In another village not far from there, there was also a very important club where you played for years called Typhoon in Gambara. It was defined during these years as the "Room of Sound'''. What was the soundsystem and the set up of the DJ booth?
B.L
: 3 MacIntosh amplifiers, 8 JBL loudspeakers, 2 Tascam M30 mixers, 4 Micro Seiki turntables. I personally went to choose it at Giovanneli in Mantova, a city not far. We can say it was the main club as the movement and the Afro style were born there. Afro style was a box where I included different music styles of which the roots derive directly or indirectly from African music or rhythms. As I've studied percussion, I could easily recognise that.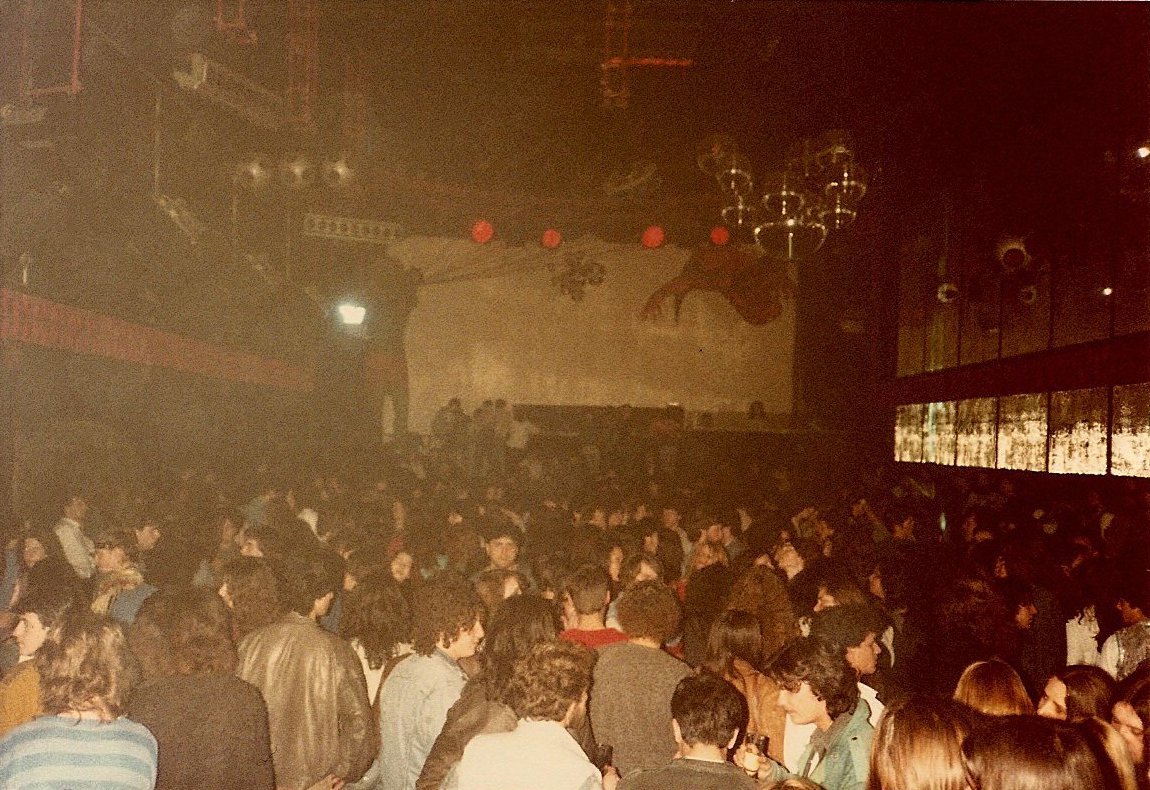 V
: Typhoon opened on December 19th 1980. Did you play that evening? Do you remember the very first record that you played?
B.L
: Of course I played. I was the resident there even before it was open. I contributed to the choices about the club and I was the art director. The booth was built according to my height.
I was the resident DJ for 7 years, until the official closing in September 198, beside a period from September to November 1984 in which I was the resident at Cosmic club in Lazise. The first record I played at Typhoon was "
John Tropea - Short Trip To Space
". Beautiful. It perfectly opened the journey of the night.
V
: What was the flow of the night? Were you the only DJ?
B.L
: During those years clubs opened at 11pm and music started around midnight and closed around 2.30am. My philosophy was that music is the encounter of experience and contamination and I applied this for everything and based on that we were open to inviting other alternative DJs of a certain level.
V
: So you were at Typhoon for 7 years, how did the music evolve over the years?
B.L
: I can describe these years in three phases:
Electronic (in different forms)
Afro (and derivations)
Rare-Groove and Blaxploitation
V
: I have an uncle called Ermanno, who's a friend of yours and a singer in a band. When he found out I was taking percussion lessons in Berlin a few years ago, he gave me a book of the copies he made of your percussion notes from back in the day. When did you start taking lessons? When did you get into percussion?
B.L
: I started in 1982. When I was playing at Bisbi I could see people were getting more and more into percussive music. So I went around Europe looking for records and went to Amsterdam. One day at Dam Square there were musicians who played just percussion and I was very fascinated. One evening at Melkween in Leidsplain, there was a Fela Kuti concert and I had no words! Amazing! I was fascinated by all those rhythms that together made you move but I couldn't understand the constructions of those rhythms so I decided to go to school and learn.
V
: My uncle Ermanno was at Typhoon the very first night it was open. I am so jealous! However many people who went there couldn't get in because it was too full or because they were young with no money. So they were still partying outside in the small streets around the club in this small village, listening to your tapes. Were the tapes recordings of the nights or pre-recorded? Where could they buy them?
B.L
: Until 1985, every set was recorded directly on a tape recorder so I was cutting the best parts to put them on tapes. You could get them at the booth.
V
: What intrigued you at first about mixing records?
B
: This way of building a DJ set by playing records together, following a certain rhythm is very magic! I think this is what really always has intrigued me.
V
: Where did you buy your records?
B.L
: In and outside Italy.
V
: After Typhoon closed, in which other clubs did you play? Have you been in other clubs as a resident DJ and felt at home like at Typhoon?
B.L
: It is impossible to list all of them and in some I had very short residency. However, nowhere felt like home as I did when I was at Typhoon.
V
: 30 years after Typhoon, you have been resident DJ at Oscillator, the party Dama, Trent and I organized from 2014 to 2017 at Griessmühle in Berlin. How was it for you to come back every two months? What are your reflections about the new generation?
B.L
: It was nice to come back often to Berlin and I had a lot of fun at Oscillator. It was a party where you could experiment with different music. In 2014 I started the construction of my DJ set based on 'Spaghetti Disco' at Oscillator. This collaboration conjugated my experience with the young spontaneity and inexperience of the three promoters. However, you could see already in the embryo phase the paths they would have taken.
When it comes to the new generation, I have more questions than reflections. Do they like the music they play? Is it a way to adapt to the trend? Or for showing off? Do they have real love for DJing? You answer.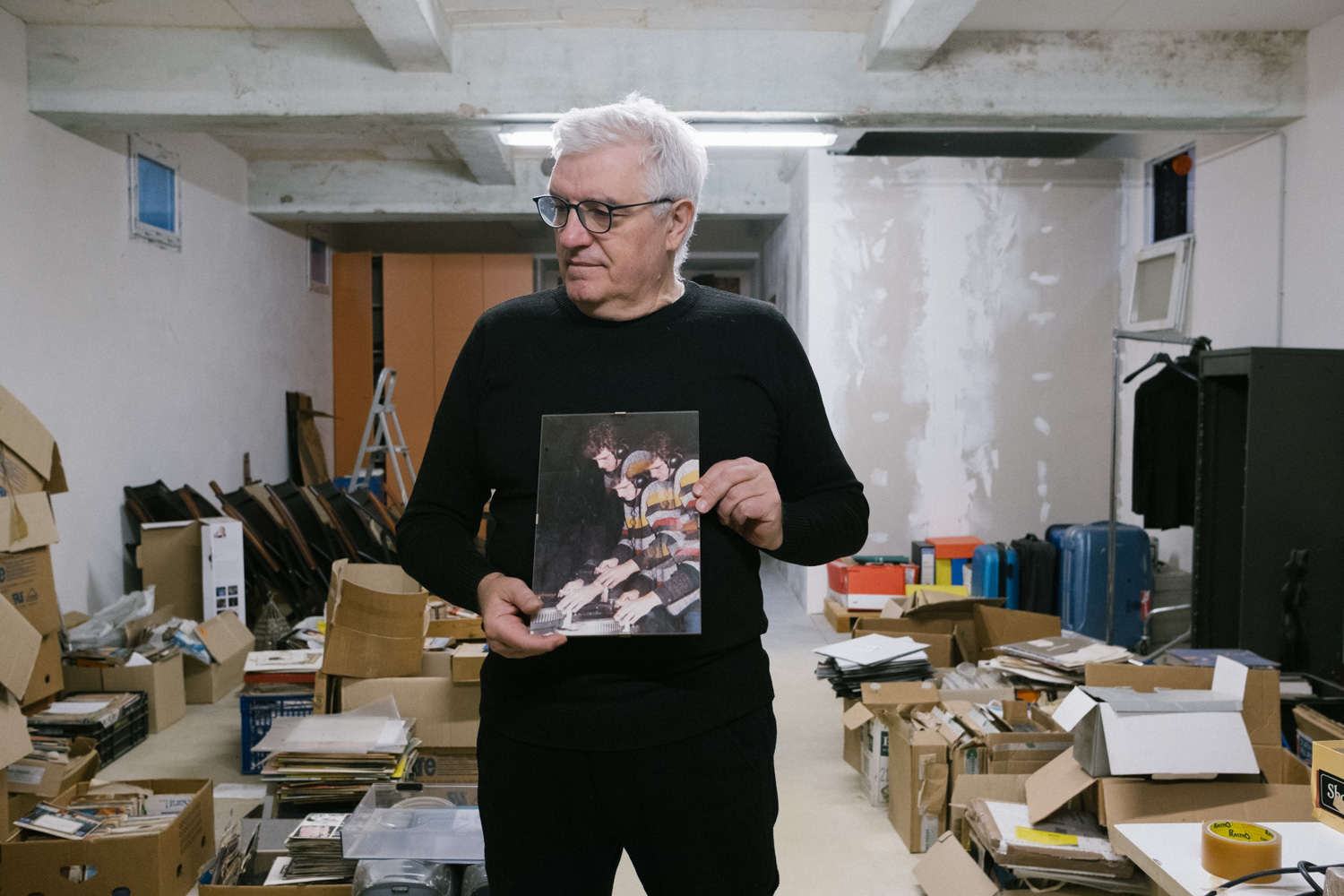 V
: Everytime you came to Berlin you wanted to go record shopping and to be as fast as possible and listen to as many records as you could, you'd listen to the records and I'd put them back in the covers. Meanwhile commenting on the records you were listening to and giving tips to us like: 'Buy this. Maybe you don't get it now but you will one day!'. You are constantly looking for new things and it's something I really appreciate about you and you made me realize there is always something new to discover out there. Am I wrong? How can you maintain the enthusiasm after so many years?
B.L
: That's right! You see, you got it!
It's the love for music and the work and dedication of the DJ that maintains the enthusiasm!
V
: Do you have future projects that you want to talk about?
B.L
: I still have a lot of projects, all waiting for this pandemic hell to finish.
V
: Grazie del tuo tempo! Ciao Beppe.
B.L
: Ciao.
---
INTERVIEW ︎︎︎
Enchanted Rhythms
The first edition of CWPT's mixtape series arrives courtesy of a close friend of the label and one of the most technically talented and knowledgeable DJs out there right now.

Enchanted Rhythms, AKA, Rich Shorrock has spent close to a decade mining a seemingly bottomless archive of club music covering UK garage, 2-step, bass and beyond for his cassette contribution. A resident of Berlin for many years, often swimming against the city's relentless techno flow, ER's has earned a legendary Youtube archive and precision-tooled DJ sets, garnering an ever-expanding and much-deserved cult following

You can check out a preview of the mix below, overflowing with the heat ER has long been associated with, as well as a conversation with John Loveless concerning some of the tunes found within (or at least, the ones we can ID…), that demonstrates just why Shorrock is such a passionate musical force, as patient in his digging process as he is imaginative in the DJ booth.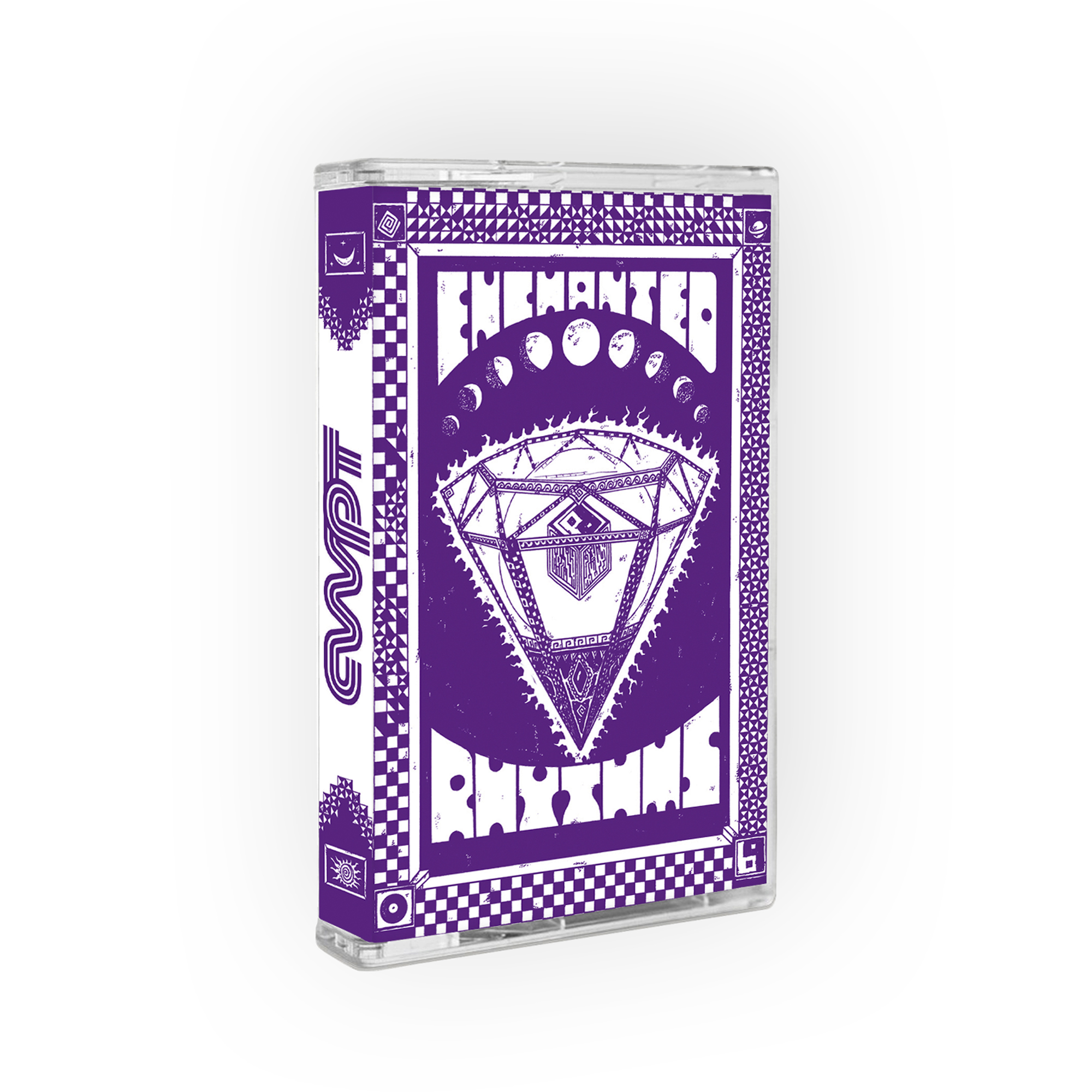 Hey Rich. So, let's begin by running through some of the tracks in the mix. Tell me about about one of the tried and tested garage tracks that works in Berlin?
As far as garage classics go, this is a favorite. I first heard it on a mixtape given to me by Samrai in Band On The Wall when he was warming up for Joy Orbison in like, 2009. It's basically just quite a functional track, 4x4garage, easy going and very housey. Really well produced, easy to mix and slamming, with these 2-step bits in the middle. This was reliable during a period in Berlin during which the majority were not so open to UK sounds. I still play it now and then, but not as much anymore.
I personally think DJing is more magical when you don't know what the tunes are. And it's not just about playing tunes that nobody knows, that are only 7/10 good. It's about finding records that are even better than the bangers everybody knows. Maybe you know how tunes are made, you might know a lot about music, so when you're in a club it's hard to switch off from processing things. When you don't know what the record is, or the next one and another one, if they are all bangers this can make it more magical.
Has learning production and trying to emulate those tunes, learning the technicalities of that pure emotional response, spoiled the 'magic' for you at all?
Yeah, it's kind of fucked up, if you go down that path, you lift up the hood of the car to see how it all works. You have to be able to switch that part of your brain off sometimes.
Do you think having that Youtube channel had the biggest positive impact on your life as a DJ?
Definitely. It essentially works like a musical CV. Just as someone would book you based on where else you'd played, what records did you do… Having a
Youtube channel
shows your style and your taste and some work ethic.
"If you can do anything to make it even 1% more special, that's the way to try and go about it."
In terms of tracking down records, older stuff not new generation, how close to the bottom of the well are we for "decent pure two-step tunes that aren't already online" are we?
I don't think we'll ever get to the bottom, I think we'll always find more. It's kind of miraculous, after six years of really focusing on garage I can go on Discogs and find something new. There was so much music made. Maybe it's not all good, but I feel like I can now tell you if something is going to be worth your time just based on the info on Discogs.
This is based on asking price or how many it's sold?
It's based on the name, artist, year, distributor, the way it looks. It's weird. I've gotten fairly accurate through many trials and errors. When you're digging, you often find yourself going through doors and find yourself in a pocket of music, and you find yourself thinking, "Fuck, this is amazing!"
Have you seen this get quite competitive? Wait, are you competitive?
Yeah, I guess so! (Laughs.) As a DJ, there's a push to have the best records that nobody else has. It's historic, you know how people used to rip the labels off their tunes so no one else could find out what they were.
This next tune is Dreadzone, 'The Warning - No Justice, No Peace'. I'm already feeling an explicit political overtone…
Dreadzone are a band from Bristol. I was shown this record by my friend Stefan, who is part of a collective from Toulouse called 'Folklore'. They have a sound-system and do all kinds of parties. They're very UK influenced.
It's always interesting to meet a hyper-specific scene or crew influenced by a hyper-specific scene from somewhere else entirely.
It's bizarre, and I met them on the internet. Someone messaged me to say, "I think you'd be into these guys". And I've since been to Toulouse and met them, and he's been here a few times since. He played this track on
Cashmere Radio
, and it's sick. I play it pitched down to the max, so the bass is low and deep. It's so deep that you can't even hear it on most speakers. It's a soundsystem track. This is a sort of dub-techno version that the band did themselves.
They were on Creation. They supported Oasis!
The nineties!
I know that the process of constructing and sequencing this mix was quite intense for you?
A lot of the time spent preparing for this mix was just listening to records and thinking, "Is this good enough? Does this need an edit?" At the end, I had a pile of thirty records that I knew were absolutely tip-top. I wanted to recreate what Jay heard when he first heard me play in Zur Klappe in Berlin. He was very complimentary, and that set felt magic. It's very rare, it's happened maybe half a dozen times when it's something really special for everyone in the club, me included. It was like I wasn't even doing it. And that's how this tape came about, back in February 2019.
Moving on to this Sonar Audio Research record. There's only 520 views here, so we're going deep with this one…
This is a very sick record from Benny Ill and Bill Robin. I guess you could say this is trance but it clearly has a rude boi UK edge with all the samples.
What's impressive about your approach is that for me, someone who sometimes finds what seems to be a resurgent desire to place things into genre boxes, is that you're working within the parameters of a very specific genre, but establishing these very different energies and textures. You're squeezing a lot out of this… musical lemon?
Thanks! That's actually more difficult, I feel. The subtle changes become more difficult to take control of. The obvious example would be to a play a breakbeat track, then a four-to-the-floor track and obviously it works really well, but it is just that, obvious. But if you're playing one breakbeat track into another, you have to be more precise, and it's much harder. You have to really know your records.
Do you still think you could push your technical ability further?
Absolutely! DJing is essentially just playing records, pressing play is part of what it is, but there's so many things you can do. I think you can always push it to find something to add more character into the way you mix. Do we have a Jimi Hendrix of DJing? Who does something equivalent to playing the guitar the 'wrong' way?
Jamal Moss, physically playing entire records backwards?
Yeah, that sort of thing. Whether it's your track selection, your technique, even how you present yourself, what you're wearing. If you can do anything to make it even 1% more special, that's the way to try and go about it.
Words: John Loveless
---
INTERVIEW ︎︎︎
A Guy Called Gerald & Trevor Miller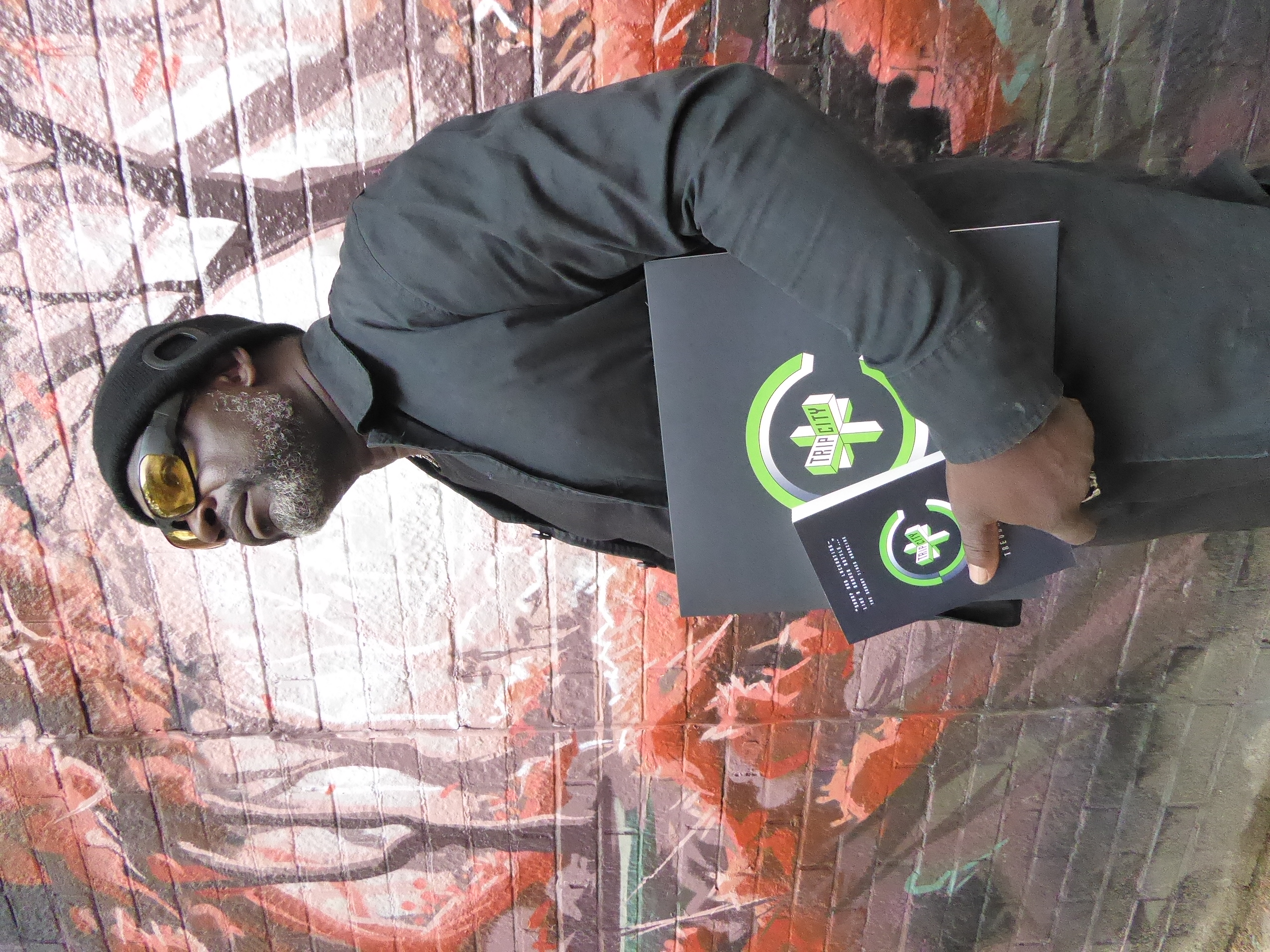 From his first release in 1988 onwards, A Guy Called Gerald has regularly found himself at the zeitgeist of creativity and electronic music culture. Self-schooled in the lively and diverse Black music scene across Manchester and the North-West of England, Gerald Simpson was prepared for the imminent arrival of acid house better than most. Indeed, his first major release, the iconic and still inescapable 'Voodoo Ray' was that increasingly rare record that revitalised both underground dancefloors and the pop charts. It's full-length album follow-up, 'Hot Lemonade', arguably redefined the vision that could be achieved with a solo electronic album, rich in emotion and groove, arguably the original "dancefloor album can enjoy as much at home as in the club."

At the other side of Manchester, young author and raver Trevor Miller was no less deep in the party scene, only documenting it from a literary perspective. 'Trip City' was, and remains, a wildly experimental, rough-around-the-edges novel that speaks entirely but it's rambunctious period, while offering an anxious eye on elements of cultural dystopia that might even seem familiar to anyone wading through a pandemic locked 2021.

A novel accompanied by a soundtrack was far from an everyday idea, but then, Gerald and Miller are far from everyday people. With copies of both paper and tape becoming scarce in recent times, Velocity Press have recently released a reissued combination of the two, with Gerald's groundbreaking musical contribution turning up on vinyl for the first time ever.

Their first interview for the project, we open with Gerald (in East London) and Trevor Miller (in Los Angeles) having not spoken for the past twenty years. Before long, it's all rushing back like a chemical explosion, from bus routes to 'East End Villains'. In this edited extended conversation, Miller is self-deprecating and thoughtful about the state of inebriation on which he wrote Trip City, while Gerald looks firmly forward, imagining a safer future for creatives and the rights to their material. Incidentally, since this interview, A Guy Called Gerald has launched a crowdfunding page to raise money for an upcoming legal fight against Rham Records. At the time of publication, it has raised over half of it's £20,000 target.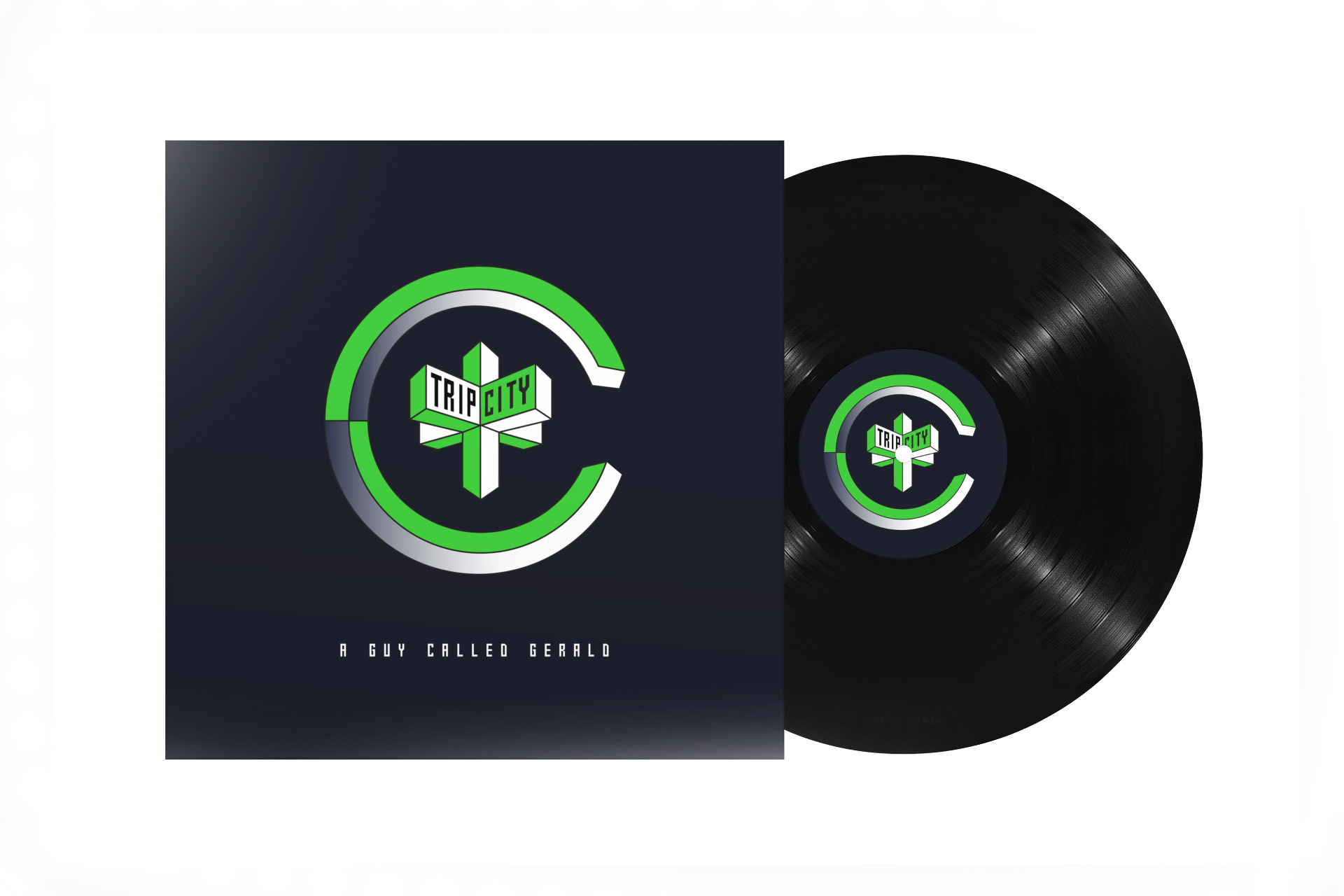 Trevor, you used to get the bus to Gerald's studio in Longsight?
Trevor: It was actually two buses! To my Dad's from Piccadilly, then another to Moonraker, which was in the middle of nowhere. I just remember all the Mike Harding memorabilia in the lobby. In our day, he was a huge fucking star! Like the English version of Joe Dolce, who did 'Shuduppayaface'. Mike Harding owned Moonraker. He was as famous as Bernard Manning, or other old comedy television Nazis of our youth.
When did you two first link up? Were you aware of each other's work?
Trevor: I knew Gerald's music, of course. Voodoo Ray was a huge record. The two records that were massive, in my estimation, at that time were Seal and Adamski's 'Killer', and 'Voodoo Ray'. I can't even think of something contemporary that is equally ubiquitous. Not only did you hear 'Voodoo Ray' on TV, you heard it in any clothing shop you went into.
Gerald, this project was very different to Voodoo Ray, but produced around the same time period. Writing the soundtrack to a novel is a million miles away from having a record that's getting constant play on Radio 1. Did you see it as an opportunity to do something markedly different?
Gerald: I was very into the idea of making electronic music seem human. And it was a brilliant opportunity that Trevor had put in front of me. Back then, people seemed to think that electronic music was just blips and squeaks. And we were trying to get a bit deeper. Nobody had done this kind of thing, with a book, it almost seemed like a new kind of format.
And the subject of the book was totally of that time and what was going on with the scene. I didn't have to change the music, as the music of that time suited the vibe of the book; experimental, dance, something new in a way, post the new wave thing that happened. A stripped down kind of dance style.
At the time, I had to work on some stuff for Sony, and I was trying to get away from that commercial commitment. So it was a brilliant opportunity.
So, what came first, the book or the soundtrack? Was the book complete when Gerald received it?
Trevor: To be honest, I'm trying to remember.
Gerald: Same, it was a long time ago now…
Were people excited about the project?
Trevor: I didn't know what I would learn later on. I assumed a lot of people around us were about the arts and about making things. But I've since learned that's a fool's game. We had meetings with people who promised the earth and delivered less than shit. I was so naive, and also really arrogant and I'm sure I was a total cock as well, and impossible. But that was what it took to make anything then, as things were very corporate. And I just got a bit lucky that someone thought what I was doing was good. This is as true now as it is then, but working class people in certain sectors of the arts weren't there. You had to be posh to be in the book business, or to be a writer. I wasn't any of those things, so the fact that there could be a soundtrack to my narrative, it was an amazing moment for me.
If I'd been able to stay sober and straight enough to know what was going on, it might have worked out differently. But I'd been writing on a manual typewriter in the box room at my Mum's house, and I didn't want anyone to know what. I was a blue-collar grammar school boy from Chorlton in Manchester and I was desperate to feel esoteric and international. But being in the studio at Moonraker, working with Gerald, suddenly made the world seem much bigger.
Gerald: There were always people coming in and out of the studio, but what Trevor was doing with his writing was genuinely creative, whereas I was just in the company of A&Rs and business people. I didn't have that many true creatives around. I remember that you gave me a manuscript the size of a big catalogue. I'd take it along with all my stuff to the studio everyday, all my gear, there and back.
Trevor: Watching Gerald work back then was amazing. He appeared to me like a cross between a car mechanic and an alchemist. I would see him wire up all this shit, but I didn't even know what it was. I had no idea what the fuck he was doing or how he was making it. I think you had more in common with someone like Alan Vega, especially the early Suicide records, than you were to anything in electronic music. You were closer to New York electronic art rock than what was happening in England.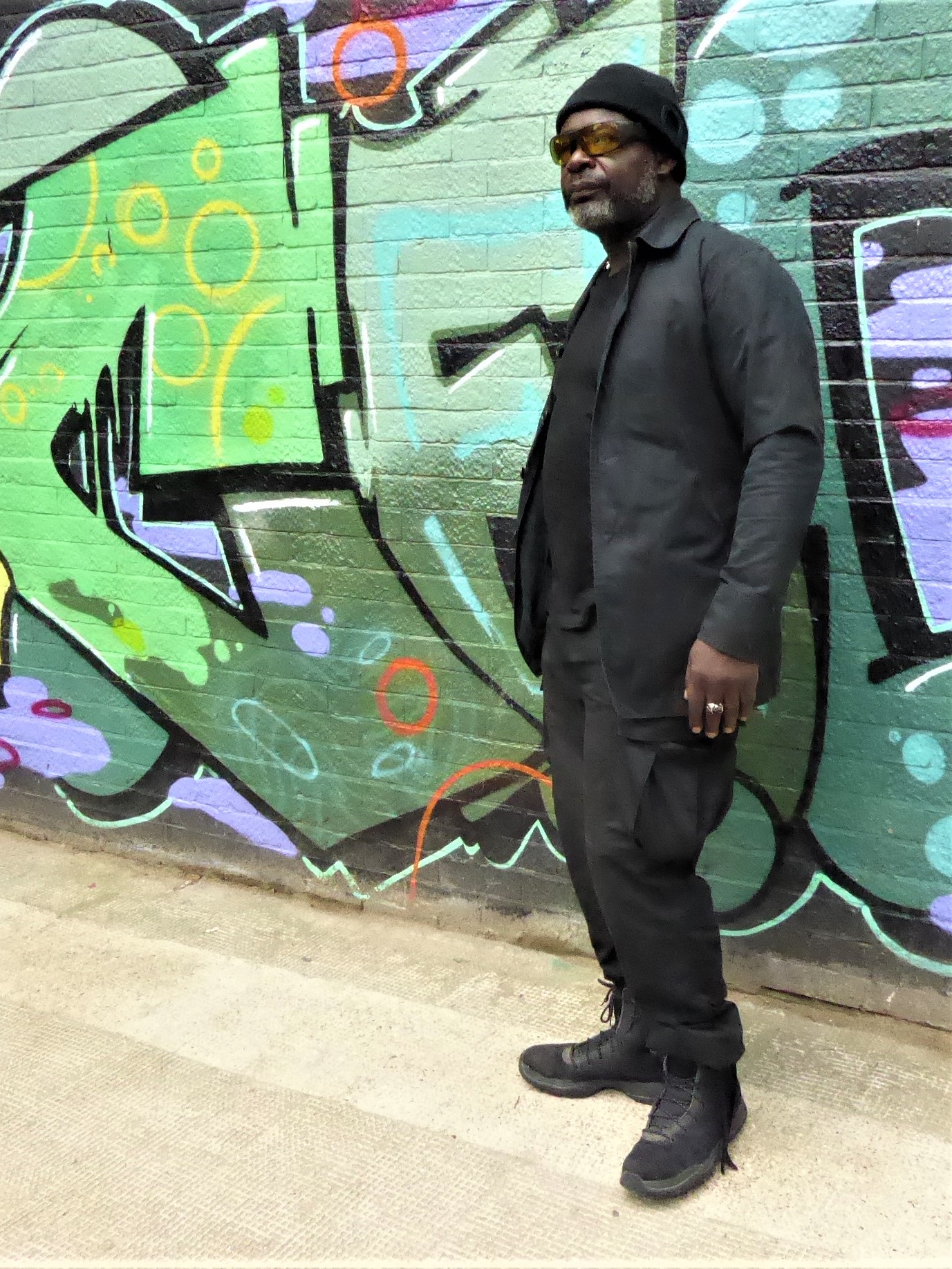 There was a lot of interesting and often pioneering film soundtrack work taking place in the 1980s. Were you inspired by any composers working within cinema?
Gerald: Yeah, anything like Vangelis, I was into. But my influences at the time came more so from Detroit and Chicago, but by the time it had been through the studio process that Trevor describes, it would emerge very different. It was almost as if you had to paint shades of grey with black and white. I was using midi, gate and clock to get as much out of the music and the equipment as possible.
You had a lot of releases around this time. Were you inspired by the limitations you were faced with?
Gerald: I was inspired by a lot of stuff, and I made a lot of music that I couldn't mimic now even if I wanted to. What came out of the other end came out as yourself, your experiences mixed up with your influences. And after reading the book, that became stronger. I wasn't a lyrical person, and I didn't want to flip in order to suddenly be writing big ballads or spoken-word. And remember, Trevor had written this book in 4/4 time!
Trevor: Someone else said that about the book, I don't totally believe it. I think what happened was that I was trying to write in a sparse style without punctuation. Someone said that and then it became the reality of everyone's perception. I'm not sure it was deliberate.
Well, as they say, if you're faced with printing the facts or the legend, choose the legend. Because that's a pretty fucking cool idea, even if it was accidental.
Trevor: Nobody had written about the clubs we used to go to. Nobody had even written about somewhere known for nightlife like Soho, since the sixties. Robert Elms had written a book called 'In Search Of The Crack', and Will Self had written a few things on the subject. And even Elms was at the glamorous end of things, writing about eating in nice restaurants with Spandau Ballet and Duran. Meanwhile, I was at the opposite end of it, with random birds and on shit drugs, waking up face down in someone's toilet. I thought, I'm closer to Jack Kareoauc than these motherfuckers! But I didn't want glamour. Because, I suppose, my emotional maladies, I wanted the sex and drugs and rock n' roll of it. They wanted to be the Noel Coward of discos, but I wanted the truth of it. My life was shitty student flats, drug dealers and men who would pull guns on me. And I just thought nobody had written about this. And that part of it, I still think I did really well.
"I wanted the sex and drugs and rock n' roll of it. They wanted to be the Noel Coward of discos, but I wanted the truth of it."
The book is strikingly prescient in it's satire and often straight-up criticism of corporate influence on club culture. Thirty years on from the release of Trip City, do you think it's still possible for alternative and youth movements to exist and flourish, without then being homogenised by corporations?
Gerald: Over the last year, I've had a chance to look at how entire systems are silently beginning to crumble. I don't think people realise it yet, but it's happening. There's a whole new cryptocurrency that's actually the backend of central banks at the moment, they just haven't really let on. It's been crumbling since 2008, and we're all having to go full-on digital. So for the financial industry, it's been convenient that everything has been at a standstill. They've been able to scratch their heads and work out how to monetise, to centralise and have power. Meanwhile, something like bitcoin began around the time of the last financial crash as a protest.
Gerald, are you into Bitcoin?
Gerald: I'm into the science of it, really. Not so much the practise. If I had millions or billions, I'd still chuck some in, like Elon Musk. What I'm into, as I always have been, is independent artists being able to protect their intellectual properties. And I'm sure you've been reading about NFTs? With a blockchain, you can encrypt and store things of value. I'm trying to create a way of storing my back catalogue within a system that I can outsource to Spotify or whatever. Without having to use an aggregator or a publisher. If you can cut the middle man out, you can protect yourself. These people do nothing for you. I've been documenting the issues I've been having with my intellectual property, and they're not even taking it seriously.
This sounds like a book in itself…
Gerald: It feels like a book now. It's longer than just a document, which is how it started. And what I want to see is software or a programme that allows independent artists to publish and protect their own property. And the backstory to that is how I'm being treated right now.
It's great to be able to see Trip City presented on vinyl, finally. I know that Jay (Palms Trax) is a huge fan, and paid more than a fair amount for the cassette tape.
Trevor: He probably got one of those I sold on the black market, or at Pure Groove.
(Both laugh.)
Trevor: It's nice to see that people still want to engage with this stuff, to own the record or to read the book. To expand on Gerald's points, what I feel the pandemic has done has killed lots of 'bricks and mortar' things like retail and so what that means is that people in the arts, their future was determined by old-world models of cinema or television. All that's gone, and nobody cares. Nobody cares who's in anything, nobody cares who's made anything. There are things that are popular now that never would have made it before. People just care about content now, it doesn't matter if it's subtitled or obscure, and consequently, the knock-on effect is entertainment will become the Wild West again. And while the United State is still riddled with bigotry and institutional racism, there is some access and people will watch shit that they never used to watch.
The Manchester that you wrote Trip City and it's soundtrack in is long gone, but people still seem to be drawn repeatedly to that passage of history; the early nineties, no-wave evolving into acid house then 'baggie' culture and so on. As two people who were navigating it, what do you think could have been so potent? Is there anything original left to observe?
Gerald: In a way, that time period, the location and everything, it was a melting pot. The biggest university city in Europe. So there were always different people and things passing through, constantly. Not only that, but it was really small. So everyone used to meet up in town, whether they were from Chorlton or Salford or Burnage, they would all end up in the Arndale Centre. And I've never really seen that anywhere else, but there were always little cultures emerging. To me, that's what the scenes came out of, all these people sparking off eachother. You'd hear about a a band like The Happy Mondays or The Stone Roses, and they would sound interesting and then make sense when you saw them. It wasn't quite rock music, hip-hop, or pop. It was just a nice gel of what was going on.
But maybe there are things like that still, I'm just too old? But as soon as something happens, it's in the media and then it's all over the planet. Everything happens at the same time. And it's almost like it gets homogenised, instantly. Things had time to grow and expand. Even with jungle and DnB, it began just as pirate radio stations and groups of mates swapping tunes at the music house, cutting plates. It was a very internal thing at first, and then, when it spread out, it didn't disappear but it kind of got neutralised in a way. The dangerousness of it.
Finally, I want to talk about the launch party for Trip City in London, which was closed down by the police. Unusual state of affairs for a book launch.... Can either of you recall what happened?
Trevor: You can only print part of this, but the truth is, I already knew we were expecting some questionable characters, a group of South London villains. And then they arrived and got into a ruckus with our security. Then they got inside and ran into a genuine psychopath we knew, a proper nut, and started an altercation. So he grabbed a fire extinguisher and hit this guy around the fucking head with it, must have nearly killed him. So the South London villains ran away outside the venue, which was a Polish club at the edge of Knightsbridge. And outside the club, was a skip filled with rubbish and house bricks. So this crew decided to throw these bricks through the windows of the club, and the staff there called the Metropolitan police.
Our psychopath friend then locked the door, as he was afraid he was going to get busted for ABH, because he was already out on parole for assault. So it was a stand-off for about half an hour, until our mate left out the back.
Sorry, Trevor, which parts of this do you want me to cut? Shall I stop before or after the guy gets smashed round the head with a fire extinguisher?
Trevor: Just change the names. Anyway, luckily my Mum and Dad had left by this point, having spent an hour talking to my friend Peter, who was wearing cycling shorts and had taken three pills and was just hugging everyone. They didn't know what the fuck was going on, but my Mum couldn't stop saying, "Ooh, Trevor, your friend Peter's a lovely bloke." It was a heavy night.
Words: John Loveless