022 ︎︎︎
Paul McCartney - Kicked Around No More



'Fuck a pig, it's Paul!' as John Lennon was once said to have exclaimed.
021 ︎︎︎
Underground System - Into The Fire (Andrés Remix)



Looking forward to closing out Love Saves The Day later. First time I played LSTD was a few years ago now - I remember the plane was quite late landing and the lady who was there to pick me up figured I was no longer coming and had just put two other Dj's in the back of the car when I finally emerged. I tried to wangle my way back into a ride but she said she'd promised them one and didn't wanna let anyone down so kindly offered me some cab money and dashed off. There were no taxis available for the next hour and I was quite pushed for time so hopped on the airport shuttle bus with Pev & Kowton before trying to get a car from the city centre. I queued at Bristol Temple Meads taxi rank for about 25 minutes, finally got to the front of the line and was told it was cash only and I'd have to go inside the train station to find an ATM. 35 minutes later I was finally en route to the festival but somehow we ended up on the wrong side of the M32 which I then had to cross in order to find the site entrance, mindful of the drivers advice to head towards a 'large group of trees.' The festival is in a park, it's all trees. Eventually I found my way in and got rushed over to the stage where I stuck on a couple records for the remaining 25 minutes of my set. I'd just gotten a copy of Bill Loko - 'Nen Lambo' and was letting that play out thinking about how badly everything had gone when a gust of wind blew my jacket across the turntable and cemented it as the most unfortunate day of my professional career thus far. Floating Points was kind enough to quickly take over and as I began packing away my records I realised I'd left my laptop in the seat pocket of the plane. I'd run out of credit so began frantically looking around for some WiFi to find the airport lost property number and ended up in a backstage cabin where Mike Skinner of The Streets (pictured) was asleep on the floor. I'd finally gotten hold of the password when Big Narstie came into the dressing room, exclaimed 'you stink of hair spray bruv!' and asked me to leave. Defeated, I walked to a nearby garage and took a taxi back to my parents house.

INTERVIEW ︎︎︎
Budino & Beppe Loda
The second tape in CWPT's mix series arrives courtesy of Budino. Following an expansive residency at Berlin's beloved Cocktail D'Amore party, the unusual past few years have just proven another opportunity for the Italian-born DJ to expand and diversify her collection of twelve-inches, rarities and very special selections. As such, we're delighted to welcome Budino to the CWPT fold with a double-sided cassette that reaffirms her status as dance music's not-so-best-kept secret, featuring artwork from Ruff Mercy.

We're equally excited to welcome an accompanying contribution from Budino to the CWPT blog; a transcribed conversation with friend, mentor and legend of the Italian disco scene, Beppe Loda, who describes the foundations of his journey through the cosmic landscape he helped build, and how Budino's selections carry on this legacy. Even if, as we quickly establish, she is very much not his daughter…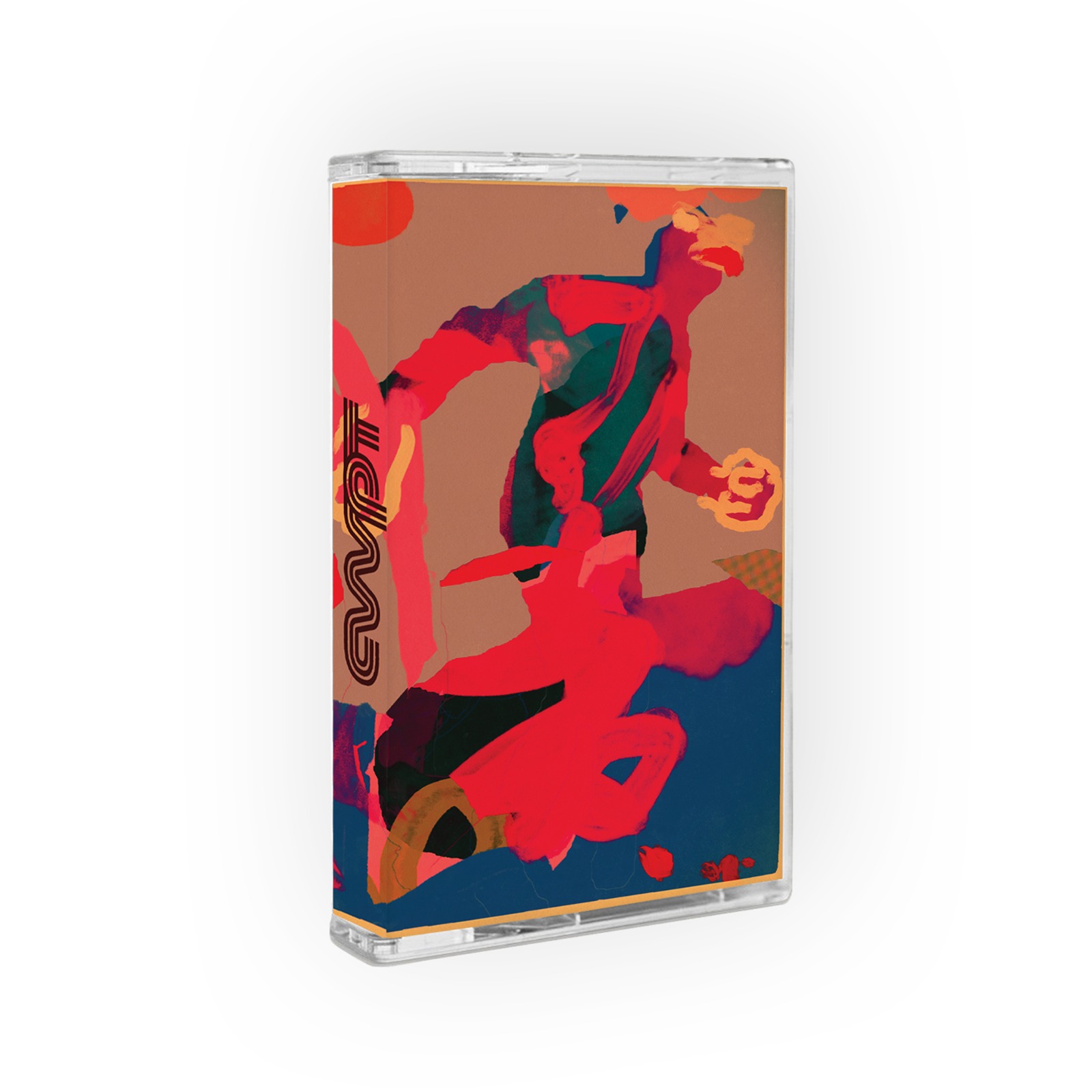 Vale Budino:
We have known each other for some years now. Some people think that you are my father (haha), recently someone sent me a message saying: "I saw your dad playing in NY a few years ago and it was amazing!" I died laughing. However, without even realizing I have known you since I was a kid, as my actual dad would often listen to your tapes and especially the
'Dance 8'
, his favorite! Anyway, officially we met for the first time in 2014 at Berlin record shop Record Loft, you were there with Dama and Trent and I remember you saying that the village I grew up in was very important for the Afro movement because it is where everything started. The name of the club was Bisbi (in the Pavone del Mella province of Brescia in central northern Italy). When did you start playing at Bisbi and which kind of music did you play?
Beppe Loda
: Yes, I remember that, daughter! (laughs) The Internet is a receptacle of lies and sometimes really ridiculous. Yes, the idea of Afrodisco music was born in 1980 at Bisbi... The music I was playing was very diverse and avantgarde: Not only Afrodisco, but Spacedisco, Electronic, Funky, etc..
V
: In another village not far from there, there was also a very important club where you played for years called Typhoon in Gambara. It was defined during these years as the "Room of Sound'''. What was the soundsystem and the set up of the DJ booth?
B.L
: 3 MacIntosh amplifiers, 8 JBL loudspeakers, 2 Tascam M30 mixers, 4 Micro Seiki turntables. I personally went to choose it at Giovanneli in Mantova, a city not far. We can say it was the main club as the movement and the Afro style were born there. Afro style was a box where I included different music styles of which the roots derive directly or indirectly from African music or rhythms. As I've studied percussion, I could easily recognise that.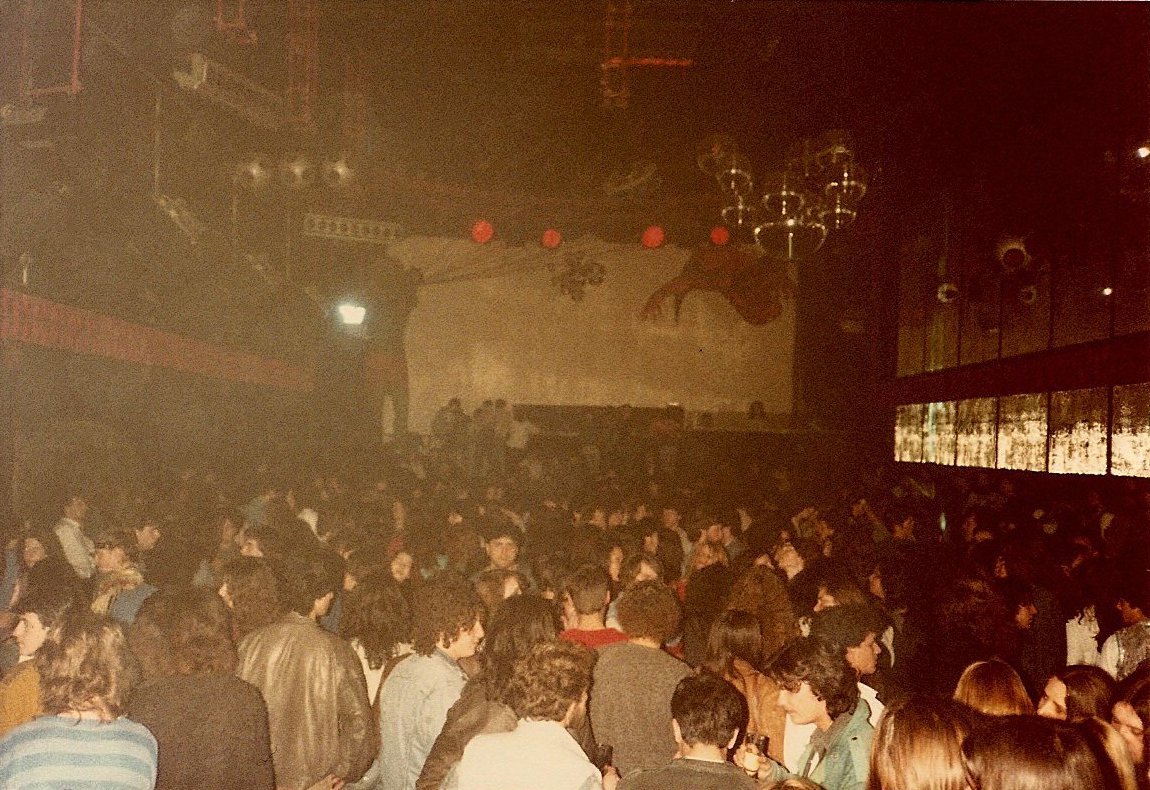 V
: Typhoon opened on December 19th 1980. Did you play that evening? Do you remember the very first record that you played?
B.L
: Of course I played. I was the resident there even before it was open. I contributed to the choices about the club and I was the art director. The booth was built according to my height.
I was the resident DJ for 7 years, until the official closing in September 198, beside a period from September to November 1984 in which I was the resident at Cosmic club in Lazise. The first record I played at Typhoon was "
John Tropea - Short Trip To Space
". Beautiful. It perfectly opened the journey of the night.
V
: What was the flow of the night? Were you the only DJ?
B.L
: During those years clubs opened at 11pm and music started around midnight and closed around 2.30am. My philosophy was that music is the encounter of experience and contamination and I applied this for everything and based on that we were open to inviting other alternative DJs of a certain level.
V
: So you were at Typhoon for 7 years, how did the music evolve over the years?
B.L
: I can describe these years in three phases:
Electronic (in different forms)
Afro (and derivations)
Rare-Groove and Blaxploitation
V
: I have an uncle called Ermanno, who's a friend of yours and a singer in a band. When he found out I was taking percussion lessons in Berlin a few years ago, he gave me a book of the copies he made of your percussion notes from back in the day. When did you start taking lessons? When did you get into percussion?
B.L
: I started in 1982. When I was playing at Bisbi I could see people were getting more and more into percussive music. So I went around Europe looking for records and went to Amsterdam. One day at Dam Square there were musicians who played just percussion and I was very fascinated. One evening at Melkween in Leidsplain, there was a Fela Kuti concert and I had no words! Amazing! I was fascinated by all those rhythms that together made you move but I couldn't understand the constructions of those rhythms so I decided to go to school and learn.
V
: My uncle Ermanno was at Typhoon the very first night it was open. I am so jealous! However many people who went there couldn't get in because it was too full or because they were young with no money. So they were still partying outside in the small streets around the club in this small village, listening to your tapes. Were the tapes recordings of the nights or pre-recorded? Where could they buy them?
B.L
: Until 1985, every set was recorded directly on a tape recorder so I was cutting the best parts to put them on tapes. You could get them at the booth.
V
: What intrigued you at first about mixing records?
B
: This way of building a DJ set by playing records together, following a certain rhythm is very magic! I think this is what really always has intrigued me.
V
: Where did you buy your records?
B.L
: In and outside Italy.
V
: After Typhoon closed, in which other clubs did you play? Have you been in other clubs as a resident DJ and felt at home like at Typhoon?
B.L
: It is impossible to list all of them and in some I had very short residency. However, nowhere felt like home as I did when I was at Typhoon.
V
: 30 years after Typhoon, you have been resident DJ at Oscillator, the party Dama, Trent and I organized from 2014 to 2017 at Griessmühle in Berlin. How was it for you to come back every two months? What are your reflections about the new generation?
B.L
: It was nice to come back often to Berlin and I had a lot of fun at Oscillator. It was a party where you could experiment with different music. In 2014 I started the construction of my DJ set based on 'Spaghetti Disco' at Oscillator. This collaboration conjugated my experience with the young spontaneity and inexperience of the three promoters. However, you could see already in the embryo phase the paths they would have taken.
When it comes to the new generation, I have more questions than reflections. Do they like the music they play? Is it a way to adapt to the trend? Or for showing off? Do they have real love for DJing? You answer.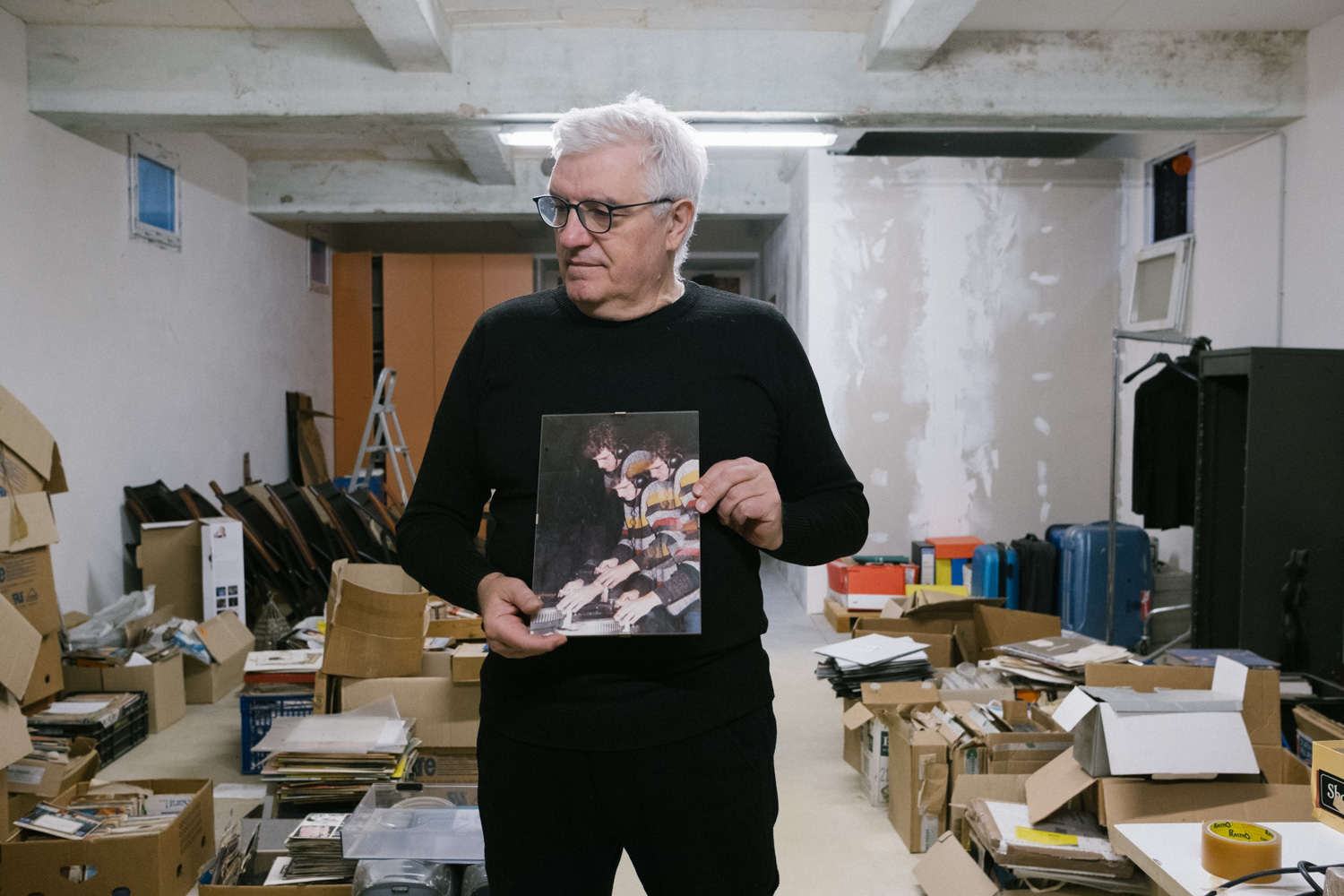 V
: Everytime you came to Berlin you wanted to go record shopping and to be as fast as possible and listen to as many records as you could, you'd listen to the records and I'd put them back in the covers. Meanwhile commenting on the records you were listening to and giving tips to us like: 'Buy this. Maybe you don't get it now but you will one day!'. You are constantly looking for new things and it's something I really appreciate about you and you made me realize there is always something new to discover out there. Am I wrong? How can you maintain the enthusiasm after so many years?
B.L
: That's right! You see, you got it!
It's the love for music and the work and dedication of the DJ that maintains the enthusiasm!
V
: Do you have future projects that you want to talk about?
B.L
: I still have a lot of projects, all waiting for this pandemic hell to finish.
V
: Grazie del tuo tempo! Ciao Beppe.
B.L
: Ciao.
---
020 ︎︎︎
Rubio - The Guitar Is A Motherfucker
Heard this whilst having dinner in Helsinki last weekend, Katerina from
Émotsiya Music
was playing on a wonderful looking custom soundsystem and subsequently gave me a bundle of records from the label. She then arrived just in time to hear me totally wing mixing out of it in Kaiku later that night.
019 ︎︎︎
Alabaster DePlume - I Will Not Be Safe
Spent a stupid amount of time on airplanes this weekend, which at least gave me the oppurtunity to immerse myself in the new
Alabaster DePlume album
which I will go on record as saying is an absolute masterpiece.
None of the players were given the music beforehand, and no one was allowed to listen to playback which is the kind of endeavour I'd usually approach with some trepidation but Mother of God it's good.
Having only been familiar with his
previous LP
'To Cy & Lee: Instrumentals Vol. 1,'
I was pleasantly suprised to hear him playfully running through everyday things he calls to mind more easily than his self-worth in
'Don't Forget You're Precious,'
riffing on themes that could run the risk of being overly grandiose if they weren't rooted in such personal toil.
'I Will Not Be Safe'
acts as his statement of intent, a desire to withstand the seduction of cynisicm and embrace both the gloriousness and awkwardness of being naked to the world. Amen!