INTERVIEW ︎︎︎
Enchanted Rhythms
The first edition of CWPT's mixtape series arrives courtesy of a close friend of the label and one of the most technically talented and knowledgeable DJs out there right now.

Enchanted Rhythms, AKA, Rich Shorrock has spent close to a decade mining a seemingly bottomless archive of club music covering UK garage, 2-step, bass and beyond for his cassette contribution. A resident of Berlin for many years, often swimming against the city's relentless techno flow, ER's has earned a legendary Youtube archive and precision-tooled DJ sets, garnering an ever-expanding and much-deserved cult following

You can check out a preview of the mix below, overflowing with the heat ER has long been associated with, as well as a conversation with John Loveless concerning some of the tunes found within (or at least, the ones we can ID…), that demonstrates just why Shorrock is such a passionate musical force, as patient in his digging process as he is imaginative in the DJ booth.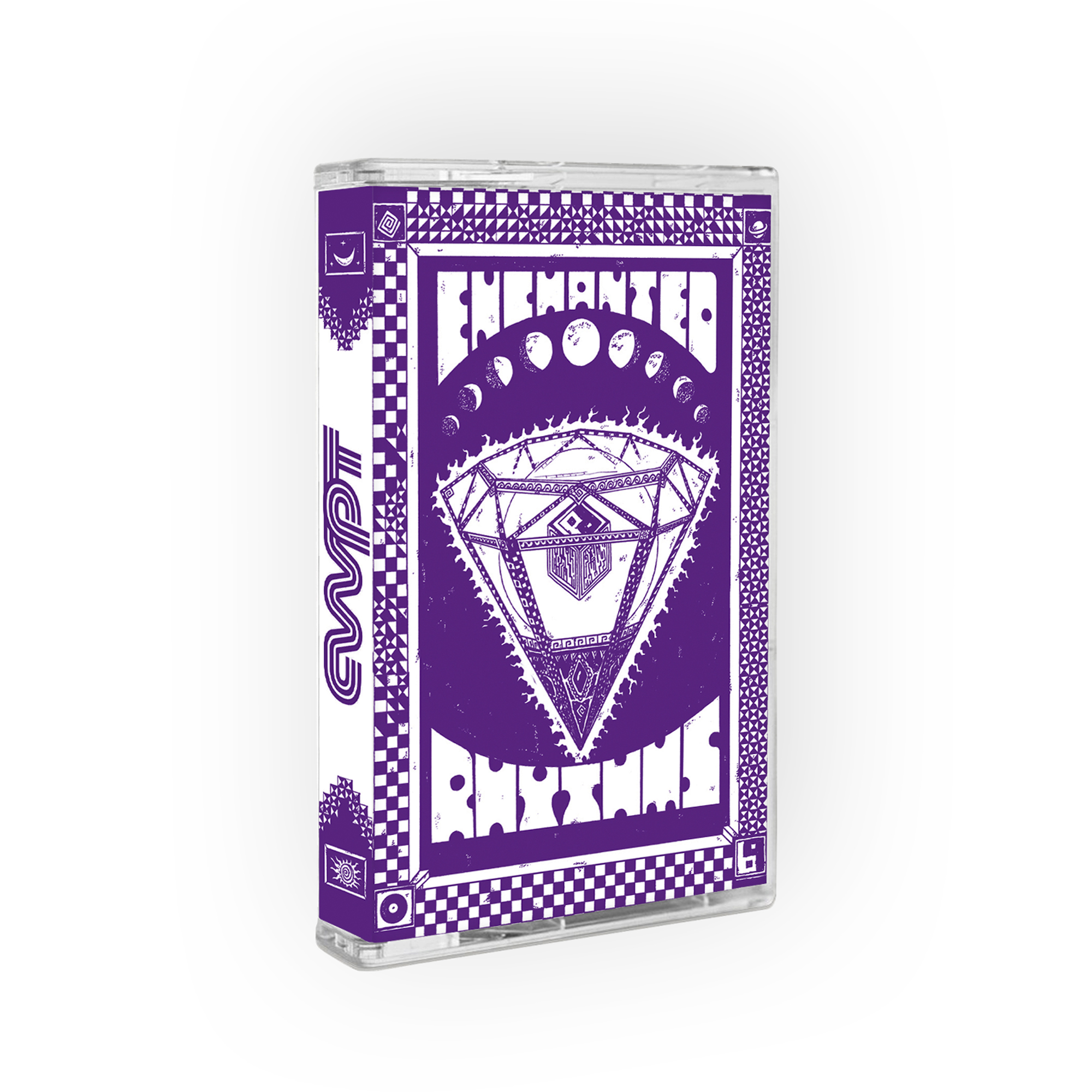 Hey Rich. So, let's begin by running through some of the tracks in the mix. Tell me about about one of the tried and tested garage tracks that works in Berlin?
As far as garage classics go, this is a favorite. I first heard it on a mixtape given to me by Samrai in Band On The Wall when he was warming up for Joy Orbison in like, 2009. It's basically just quite a functional track, 4x4garage, easy going and very housey. Really well produced, easy to mix and slamming, with these 2-step bits in the middle. This was reliable during a period in Berlin during which the majority were not so open to UK sounds. I still play it now and then, but not as much anymore.
I personally think DJing is more magical when you don't know what the tunes are. And it's not just about playing tunes that nobody knows, that are only 7/10 good. It's about finding records that are even better than the bangers everybody knows. Maybe you know how tunes are made, you might know a lot about music, so when you're in a club it's hard to switch off from processing things. When you don't know what the record is, or the next one and another one, if they are all bangers this can make it more magical.
Has learning production and trying to emulate those tunes, learning the technicalities of that pure emotional response, spoiled the 'magic' for you at all?
Yeah, it's kind of fucked up, if you go down that path, you lift up the hood of the car to see how it all works. You have to be able to switch that part of your brain off sometimes.
Do you think having that Youtube channel had the biggest positive impact on your life as a DJ?
Definitely. It essentially works like a musical CV. Just as someone would book you based on where else you'd played, what records did you do… Having a
Youtube channel
shows your style and your taste and some work ethic.
"If you can do anything to make it even 1% more special, that's the way to try and go about it."
In terms of tracking down records, older stuff not new generation, how close to the bottom of the well are we for "decent pure two-step tunes that aren't already online" are we?
I don't think we'll ever get to the bottom, I think we'll always find more. It's kind of miraculous, after six years of really focusing on garage I can go on Discogs and find something new. There was so much music made. Maybe it's not all good, but I feel like I can now tell you if something is going to be worth your time just based on the info on Discogs.
This is based on asking price or how many it's sold?
It's based on the name, artist, year, distributor, the way it looks. It's weird. I've gotten fairly accurate through many trials and errors. When you're digging, you often find yourself going through doors and find yourself in a pocket of music, and you find yourself thinking, "Fuck, this is amazing!"
Have you seen this get quite competitive? Wait, are you competitive?
Yeah, I guess so! (Laughs.) As a DJ, there's a push to have the best records that nobody else has. It's historic, you know how people used to rip the labels off their tunes so no one else could find out what they were.
This next tune is Dreadzone, 'The Warning - No Justice, No Peace'. I'm already feeling an explicit political overtone…
Dreadzone are a band from Bristol. I was shown this record by my friend Stefan, who is part of a collective from Toulouse called 'Folklore'. They have a sound-system and do all kinds of parties. They're very UK influenced.
It's always interesting to meet a hyper-specific scene or crew influenced by a hyper-specific scene from somewhere else entirely.
It's bizarre, and I met them on the internet. Someone messaged me to say, "I think you'd be into these guys". And I've since been to Toulouse and met them, and he's been here a few times since. He played this track on
Cashmere Radio
, and it's sick. I play it pitched down to the max, so the bass is low and deep. It's so deep that you can't even hear it on most speakers. It's a soundsystem track. This is a sort of dub-techno version that the band did themselves.
They were on Creation. They supported Oasis!
The nineties!
I know that the process of constructing and sequencing this mix was quite intense for you?
A lot of the time spent preparing for this mix was just listening to records and thinking, "Is this good enough? Does this need an edit?" At the end, I had a pile of thirty records that I knew were absolutely tip-top. I wanted to recreate what Jay heard when he first heard me play in Zur Klappe in Berlin. He was very complimentary, and that set felt magic. It's very rare, it's happened maybe half a dozen times when it's something really special for everyone in the club, me included. It was like I wasn't even doing it. And that's how this tape came about, back in February 2019.
Moving on to this Sonar Audio Research record. There's only 520 views here, so we're going deep with this one…
This is a very sick record from Benny Ill and Bill Robin. I guess you could say this is trance but it clearly has a rude boi UK edge with all the samples.
What's impressive about your approach is that for me, someone who sometimes finds what seems to be a resurgent desire to place things into genre boxes, is that you're working within the parameters of a very specific genre, but establishing these very different energies and textures. You're squeezing a lot out of this… musical lemon?
Thanks! That's actually more difficult, I feel. The subtle changes become more difficult to take control of. The obvious example would be to a play a breakbeat track, then a four-to-the-floor track and obviously it works really well, but it is just that, obvious. But if you're playing one breakbeat track into another, you have to be more precise, and it's much harder. You have to really know your records.
Do you still think you could push your technical ability further?
Absolutely! DJing is essentially just playing records, pressing play is part of what it is, but there's so many things you can do. I think you can always push it to find something to add more character into the way you mix. Do we have a Jimi Hendrix of DJing? Who does something equivalent to playing the guitar the 'wrong' way?
Jamal Moss, physically playing entire records backwards?
Yeah, that sort of thing. Whether it's your track selection, your technique, even how you present yourself, what you're wearing. If you can do anything to make it even 1% more special, that's the way to try and go about it.
Words: John Loveless
---